Navei Nahmiya outpost expands on Iskaka village lands / Salfit governorate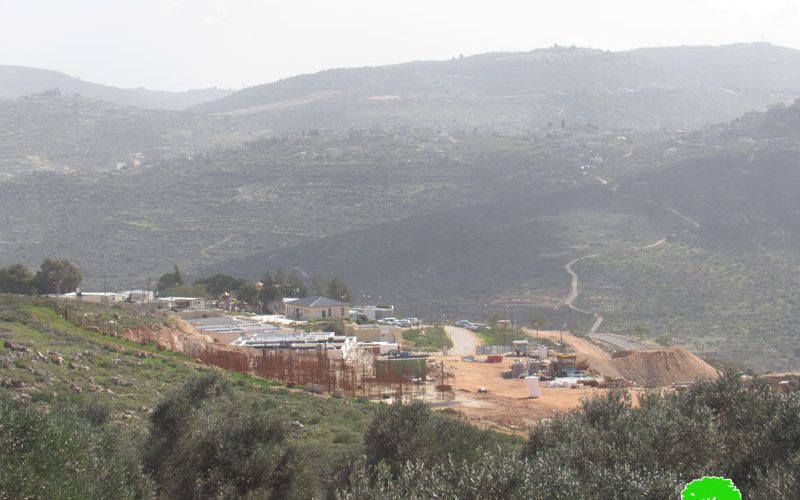 Violation: Ravages and expansions at Navei Nahmiya outpost.
Location: Iskaka village / Salfit governorate.
Date: February 1st 2021.
Perpetrators: Navei Nahmiya colony.
Victims: People of Iskaka village.
Description:
Israeli Illegal colonists are ravaging vast areas of postures around Navei Nahmiya colony (illegally built on Iskaka lands). The targeted lands in the ravages are in natural block 15 of Al-Qenia location, in order to expand the outpost and impose realities on the ground to ensure its future growth.
Reportedly, LRC documented the ravages on 9 dunums of postures south the colony, leveling to build new colonial units.
Noteworthy, Last April 2020, colonists with heavy machineries expanded the area of the outpost through ravaging 7 dunums and building a siege around them. Only few days later, colonists ravaged other 4 dunums of postures during the late night hours , in order to establish an agricultural road (150 m long), noting that all such colonial activities are carried out in protection of the occupation forces. For more information read LRC report at that time : Arabic , English.
The targeted lands belong to: Heirs of Ahmed Harb , Heirs of Abdulraheem Harb, Nathmi Harb, Mihsen Harb; the Israeli civil administration claim that the targeted lands are Israeli state properties.
Navei Nahmiya was established in 2009, a group of colonists from the illegal colony "Rehalim" brought tents and pergolas to Iskaka village lands , 800 m from Rehalim colony. The Outpost soon grew, and the tents were replaced with houses, colonists started leveling vast areas of lands, and later a military watch point was set up. Nowadays, the Navei Nahmiya confiscates 45 dunums, and its colonists carry out continuous attacks in nearby olive groves and against farmers at the surrounding communities.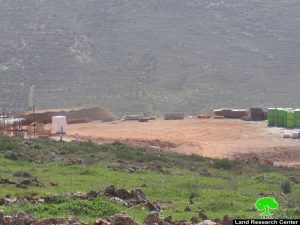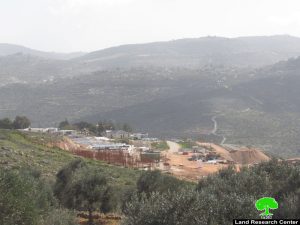 Photos 1-2: Expansions in Navei Nahmiya
About Iskaka:[1]
Iskaka  is located 6 km to the northeast of Salfit city and is edged by Jamma'in village from the north,  Salfit city from the west, Ariel colony  from the west and Shevut Rahel colony from the east.
Its population mounts up to 1198 people (2017 census). Iskaka's total land area is 5474 dunums, of 217 dunums are considered the village's built-up area.
Israeli colonies confiscated 257 dunums from Iskaka lands. Ariel colony that was established in 1978 confiscated 198 dunums from the village.
Bypass roads confiscated around 40 dunums from the village.
The lands of Iskaka are classified according to Oslo Accords as the following:
1491 dunums (27%) are classified as area B.
3983 dunums (73%) are classified as area C.
[1] GIS-LRC