Israeli Forces set fire to an Agricultural structure in At-Tayaseer Area / Tubas Governorate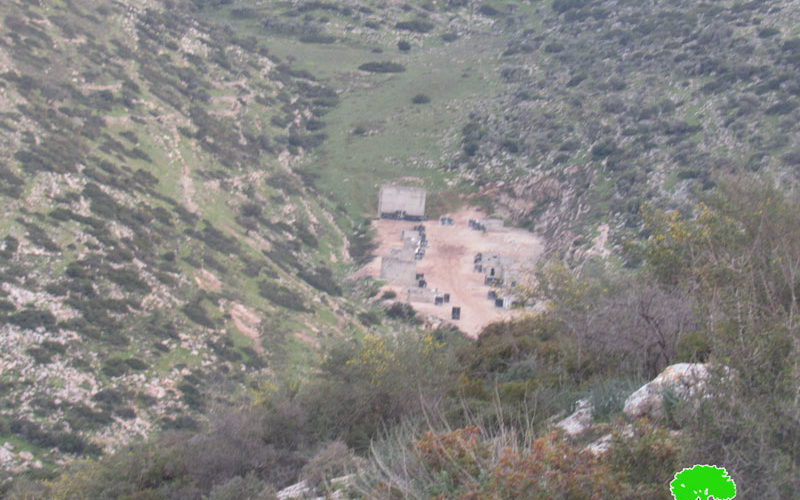 Violation: Setting fire to an agricultural structure.
Location: At-Tayaseer Village / Tubas Governorate.
Date: February 22nd 2021.
Perpetrator: The Israeli Occupation Forces.
Victims: Farmer Fayez Sbaih.
Description:
Monday , February 2021, about 9:00 pm , the Israeli Occupation Forces raided "Khallet Jmai'a" east At-Tayaseer , and the occupation took advantage of the silence to set fire to a wooden agricultural room with a total area of 12 m2 , the fire ate up the whole room.
The targeted room belong to farmer Fayez Sbaih (65) from At-Tayaseer , who told LRC: "I own a plot in Khallet Jmai'a , and I depend on cattle breeding to provide for my family , I own two rooms, one of them is build of woods and used as a store for agricultural tools , and the other one is built of bricks and zinc sheets and used as a store for feeds, the structures were built 13 years ago , and during the past five years, I have been suffering from continuous Israeli assaults . only 300 m to the east the occupation set up a military training area."
About the fire, Fayez Sbaih said: "About 7:00 pm I went to my house in At-Tayaseer after a long working day at the farm, and about 9:00 pm I received a call informing that flames ate up my structure, I went to the farm with some relatives to stop the fire , but the flames had already ate up the room . My nearby neighbors said that they saw the occupation forces in large numbers at the plot , and they set the room on fire.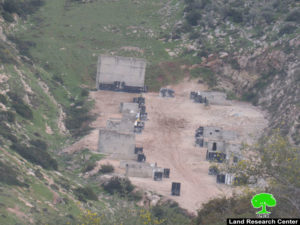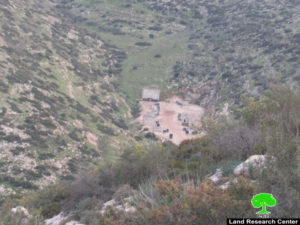 Photos 3-4: nearby military training area
Khallet Jmai'a contains hundreds of agricultural dunums , and was used by the occupation to set up military training areas, the occupation is however imposing restrictions on farmers movement, and hinders all agricultural development projects. Farmer Fayez Sbaih has previously suffered from the occupation forces many times, and he is an example of farmers suffering at At-Tayaseer.