Halt of Work Notices for Jit and An-Nabi Elyas Villages/ Qalqilya governorate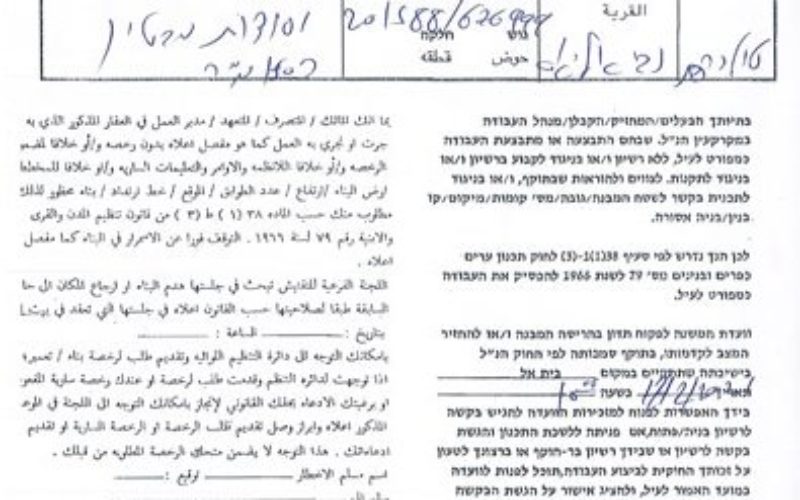 Violation: Halt of work notice for facilities.
Location: Jit and An-Nabi Elyas / Qalqilya governorate.
Date: February 2nd -3rd 2021.
Perpetrators: The Israeli Civil Administration.
Victims: Three Palestinian families.
Description:
Wednesday, February 3rd 2021, The Construction Inspection Officer at the Civil Administration raided An-Nabi Elyas village east Qalqilya , and targeted under construction stores , and a Cars' styling shop west the village , with halt of work notices on the pretext of building without a license , the occupation set February 17th as the date of the subcommittee session in Beit El military court to decide the fate of the structure.
The targeted facilities were as follows:
| | | | |
| --- | --- | --- | --- |
| Affected Citizen | Family members | Notice number | The targeted facility |
| Banan Khlaif | 9 | | 6 under construction stores (190 m2) |
| Salmi Sa'ed | 6 | | Workshop for furnishing and styling vehicles with a total area of 110 m2 |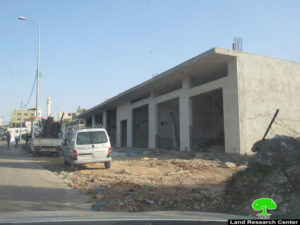 Noteworthy, An-Nabi Elyas like many other Palestinian communities have been heavily targeted by the occupation through construction bans, which leaves facilities out of the construction area under demolition sword, about 35 facilities at the community received halt of works notices on the pretext of building without a license in 2020.
Notices in Jit village:
February 2nd 2021, the occupation authorities issued a halt of work notice for a retaining wall (about 80 m*2 m), that surrounds a plot east Jit, the plot belong to Khamees Yameen from the village.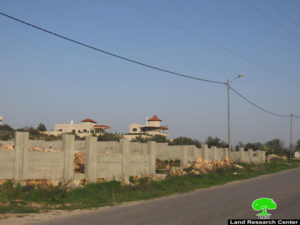 Photo 2: The targeted wall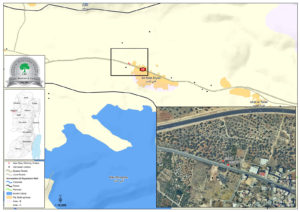 According to the military notice number (30557) , the occupation set February 17th 2021 , as the date of the subcommittee session to discuss whether to demolish the building or returning it to its previous status.
Noteworthy, about 70 residential and agricultural facilities in Jit received halt of work notice , the village's built up area does not cover citizen's needs, which leaves them with one option ; to build in C area  , which exposes them to Israeli Human Right Violations.
The village has a total area of 6460 dunums, of which 243 are a built up area , the occupation confiscated 1200 dunums to serve colonial schemes represented in Building Kedumim    colony at the northwestern side , and Gela'ad Zohar northeast the village, these colonial illegal communities impose a real threat on people of Jit.