The Occupation Demolishes a Mosque and a Cistern in Umm Qassa south Hebron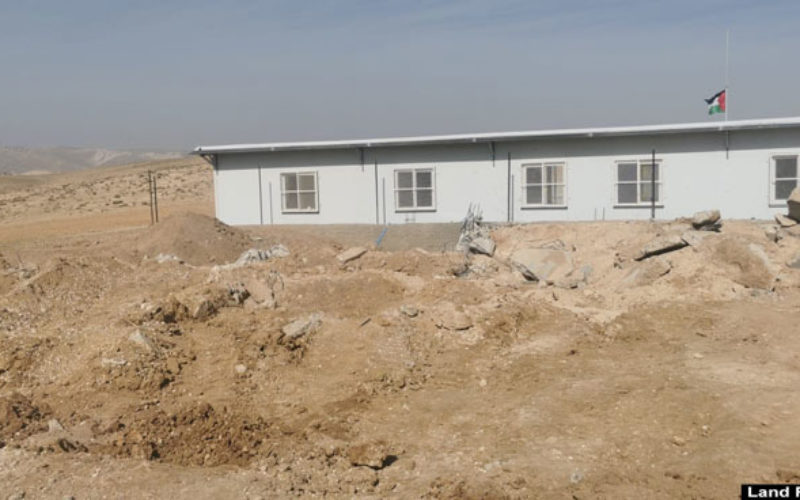 Violation: Demolishing a mosque and a cistern.
Date: January 27th 2021.
Location: Umm Qassa – Yatta town / Hebron governorate.
Perpetrator: The Israeli Occupation Civil Administration.
Victims: People of Khirbet Umm Qassa.
Description:
Wednesday, December 27th 2021, the Occupation Authorities demolished mosque foundations and a cistern in Khirbet Umm Qassa , they also confiscated an outdoor bathroom in Masafer Yatta , on the pretext of building without a license.
About 6:00 am, a massive army force accompanied by a vehicle from the building and organization department raided Umm Qassa , along with two machineries (Volvo bulldozer and an excavator) , and carried on demolishing the foundations of a mosque and a cistern.
The targeted structure this time is an under construction mosque , with a total area of 120 m2 , still in the earliest phase of its construction (built of baton , columns , and strengthened concrete) , the occupation's machineries also demolished and ravaged a water harvesting cistern beneath the mosque with a storage capacity of 100 m3 , and withdrew from the location.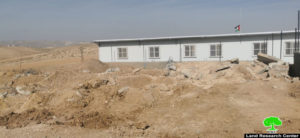 Photo 1: Shots from the scene of the attack
June 17th 2021 , the Occupation Authorities served notices for the mosque and the nearby school, the notice was numbered (20585) , and ordered the demolition and removal of the building within 96 hours , and issued in reference to military order (1797) for 2018 , which allowed the Civil Administration's officers to issue demolition notices for new structures.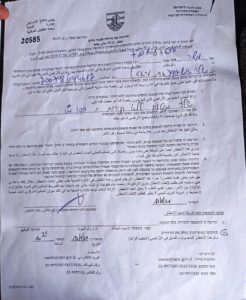 Notice number (20585) which targets Umm Qussa mosque
The Occupation authorities also confiscated an outdoor bathroom belong to Mohammed Abu 'Aram who supports a family of (7 member, 5 of them are children) in Ar-Rakeez village, without any preceding notices.
Khirbet Umm Qussa:
Located to the north east of Yatta, close to Umm Ad-Daraj and 'Arab Az-Zuwaidin , Umm Qussa has a population of 300 people , most of which depend mainly on agriculture and cattle breeding , most of the Khirbet's structures are tents and steel sheets , the Khirbet has a road connecting it to bypass 317 , and the occupation built Karmaiel colony on confiscated lands in its south.
Demolishing Palestinian houses and facilities is a violation of international convention and agreements such as:
Article 147 of Geneva fourth convention: extensive destruction and appropriation of property not justified by military necessity and carried out unlawfully and wantonly. (it is considered a serious violation of the convention)
Article 53 of Geneva fourth convention that forbids destroying properties: Any destruction by the Occupying Power of real or personal property belonging individually or collectively to private persons, or to the State, or to other public authorities, or to social or co-operative organizations, is prohibited, except where such destruction is rendered absolutely necessary by military operations.
Article 33 of Geneva fourth convention: No protected person may be punished for an offence he or she has not personally committed.
Article 32 of Hague convention 1907 part g: To destroy or seize the enemy's property, unless such destruction or seizure be imperatively demanded by the necessities of war.
Article 17 of Universal declaration of human rights 10 –Dec- 1948:  No one shall be arbitrarily deprived of his property.