The Occupation bulldozers leveled an Agricultural Structure in Al-Khader town / Bethlehem Governorate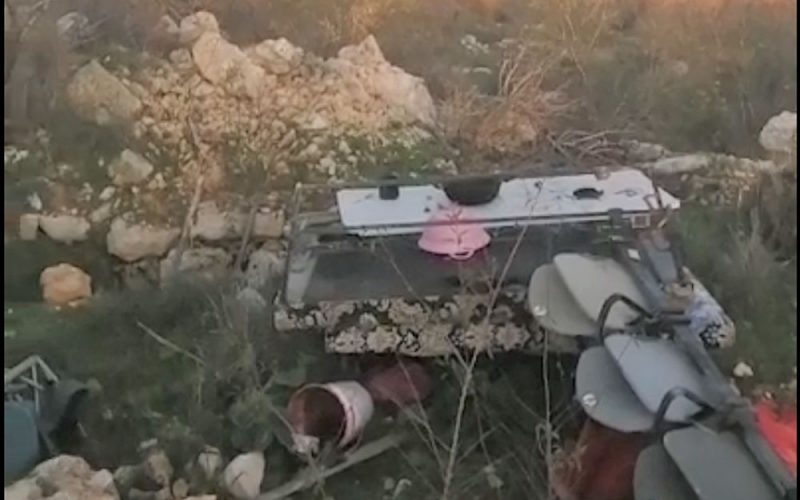 Violation: Demolition of an agricultural room.
Location: Al-Aqta'a area – Al-Khader / Bethlehem Governorate.
Date: January 5th 2021.
Perpetrators: The Israeli Civil Administration.
Victims: Citizen Ibrahim Ghnaim. 
Description:
Tuesday, January 5th 2021, the occupation bulldozers destroyed an agricultural room belongs to citizen Ibrahim Ghanim at Al-Aqta'a area in Al-Khader on the pretext of building without a license.
During the demolition operation, a number of olives and grapes saplings were ravaged and uprooted.
Noteworthy, the owner received a halt of work notice in May 7th 2020 , and prepared the legal papers to file an objection in Israeli courts , not because he trusts the Israeli Juridical system , but because this is his only hope to safe the structure.
The targeted agricultural room has a total area of 40 m2 , and it is built of stones with a zinc ceiling , and used as a resting place after work in the land . Ghnaim should enjoy the right to use his land freely, but the occupation imposes restrictions on land access and use, in order to eventually expel Palestinians out of their lands.
The following table shows more information about the targeted structures:
| | | | |
| --- | --- | --- | --- |
| Name | Family members | Children | Assault type |
| Ibrahim Ghnaim | 11 | 4 | Demolition of an agricultural room |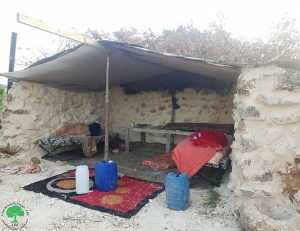 Photo 1: the agricultural room before the demolition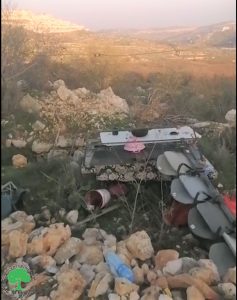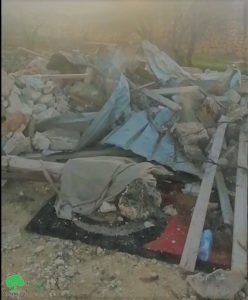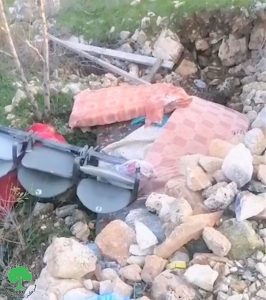 Photos 2-4: Demolition of the agricultural room
About Al-Khader village:
Al-Khader village is located 4 km from the western side of Bethlehem, it is bordered by Beit Jala and Batir from the north, Hussan and Nahaleen villages from the west, Aldoha, Wadi Rahhal, Beit Jala villages from the east, and Wadi Al-Nees from the south. Its population is 11960 people in 2017. Its gross area is 8,279 donums; 184 of them are the construction area.
The Israeli colonies have despoils 29 donums from the village's lands; two are colonies existed upon a part of the lands. The first one " Efrat" was constructed in 1979 A.D; they have usurped 5.8 donums, and its population 7037 colonists. The second one " Nafy Danial" eas constructed on 1982A.D; they have usurped 23 donums, and its population is 1073 colonists. A part of which is established upon the village's lands.
The bypass roads number 60 and 375 also despoiled more than 487 donums. In addition to establishing the apartheid upon its lands which causes the demolishing of 280 donums and isolating of 5638 donums behind it. The length of this apartheid existing upon the village's land is 2,805 meters.
The village's lands are classified in accordance with Oslo concord into areas(A,B ,C). Area A composes 10% , Area B 6%, Area C is the greatest area and it is under the total occupation domination, and it composes 84% from the total area. The areas are clarified in donums as following:
Area A (808) donums.
AreaB (475) donums.
Area C(6,996) donums.
Prepared by
 The Land Research Center
LRC