The Occupation Issues a Final Notice for a House in Tuqu'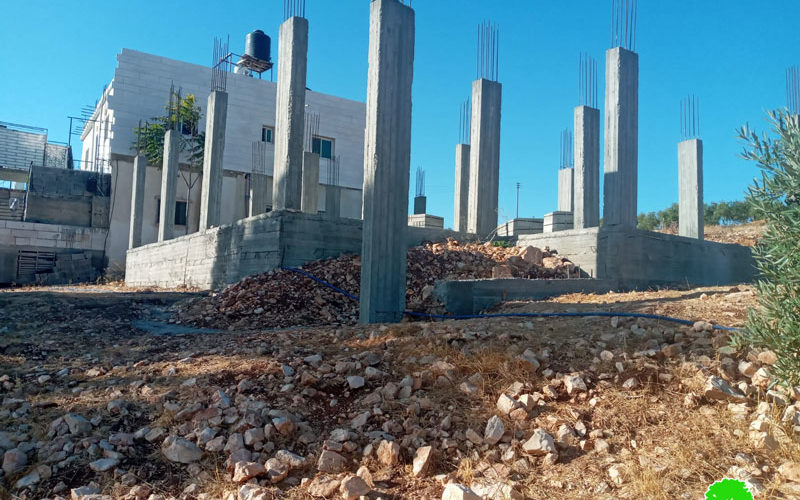 Violation: Demolition Notice for a house.
Location: Al-Hulqoum area-  Tuqu' town \ Bethlehem governorate.
Date: December 13th 2020.
Perpetrators: The Israeli Occupation army and Civil Administration.
Victims\ Affected : Family of Mohammed Shawriya.
Description:
 A vehicle from the Israeli Occupation Civil  Administration protected by an army force raided Tuqu' , and gave citizen Mohammed Shawriya a final demolition notice on the pretext of building without a license.
The Notice ordered returning the place to its previous status within 7 days from receiving the notice , noting that the owner received a halt of work notice in September 1st 2020.
Citizen Su'ad from MILAD Office in Tuqu' told LRC:
"Ahmed built a house nearby his childhood home , and it is his right to use his land as he wishes , the family did not expect to get a notice from the occupation, and they went to the municipality for the necessary measurements , but they received a notice anyway."
The following table shows more information about the family:
| | | | |
| --- | --- | --- | --- |
| Name | Family members | Notice number | About the facility |
| Mohammed Shawriya | 7 | 31629 | Under construction house |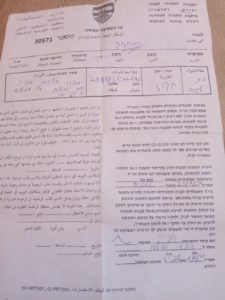 Photo 1: Halt of Work notice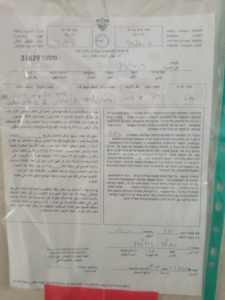 Photo 2 : Final Demolition Order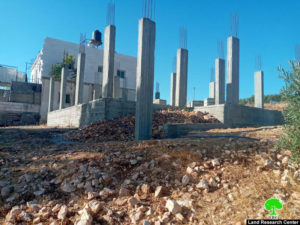 Photo 3: The targeted house
Tuqu' village is heavily targeted by the Israeli Occupation, the Occupation Forces keep closing off the metal gate to deprive Tuqu' people from their movement rights especially in olive harvesting season , during which farmers received several notices to prevent them from using their farmlands.
Among many others , the Israeli Occupation is violating Article 25 of Universal Declaration of Human Rights states:
"Everyone has the right to a standard of living adequate for the health and well-being of himself and of his family, including food, clothing, housing and medical care."
But Israel Only commits to Human Rights standards for its illegal colonists , while it violates basic human rights of Palestinian Citizens . Israel also illegally seizes Palestinian lands under claims that they are registered as state properties , and on the other hand it allows colonists to use them for their colonialist projects.
A glimpse  on Tuqu ' town:[1]
The town of Tuqu 'is located 5 km to the south east of Bethlehem .  Its population is 8767 according to the latest census of  2017. The total area of ​​the village is 199,634 dunums, of which 1627 dunums are built up  area.
-About 1570 dunums of the Town's land have been confiscated for the erection of Jewish colonies as followed:
– 1,033 dunums were confiscated for "Tekoa" colony, established in 1977, and inhabited now by 1,116 settlers;
-93 dunums for  "Mashuki Dragot" settlement, which was established in 1991;
– 345 dunums for "Nokdim" colony, which was established in 1982, and nowadays  inhabited by  646.
– 99 dunums for the bypass roads No. 356/3157/3670.
The lands of the village are classified according to the Oslo Agreement as followed:
Area B (2%) comprising 3,954 donums;
Area C (98%) comprising 195,680 dunums of which 46,841 dunums are a nature reserve.
[1] GIS-LRC