Demolishing an Agricultural facility in Haris village / Salfit governorate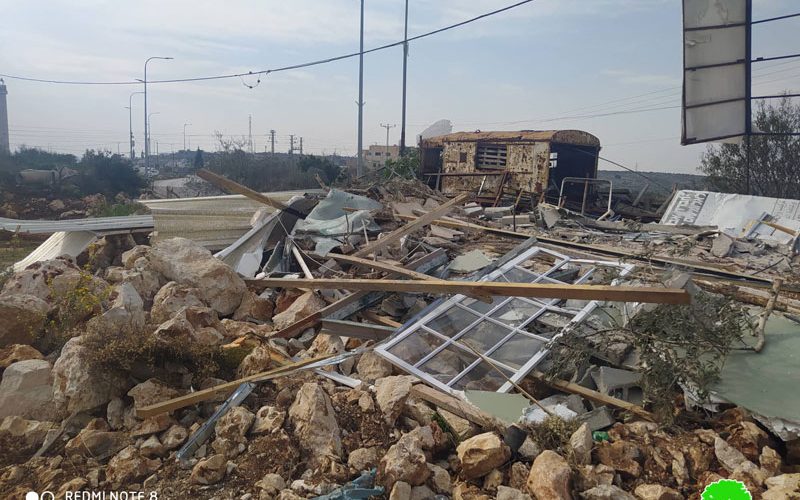 Violation: Demolishing an agricultural facility.
Location: Haris village / Salfit governorate.
Date: Dec 31st 2020.
Perpetrators: The Israeli Occupation Civil Administration.
Victims: Citizen Qassim Abu Wazeh.
Description:
Thursday, Dec 31st 2020, The Israeli Occupation Forces accompanied by the Civil Administration invaded Haris village northwest Salfit and demolished an agricultural facility.
The targeted facility (room) belongs to Qassim Abu Wazzeh from Haris village, who told LRC the following:
"I own a Baton room, with a total area of 16 m2 built 32 years ago , and used for agricultural work , recently I rehabilitated part of the room and fixed the ceiling, which was upsetting to the occupation , in  July 22nd 2020 , the Occupation's inspection's officer notified the facility , The notice I recieved is numbered (31048) , and I assigned a lawyer to object , but the occupation authorities carried out the demolition anyway."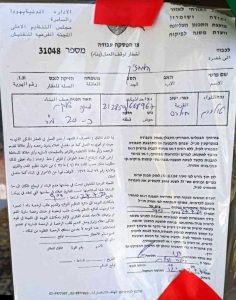 Photo 1: Halt of work notice for a room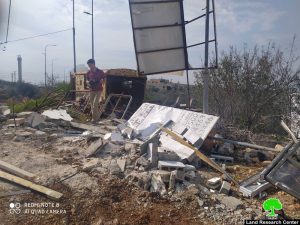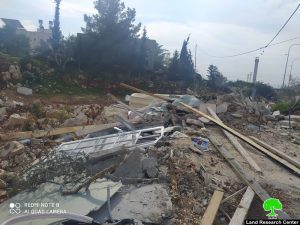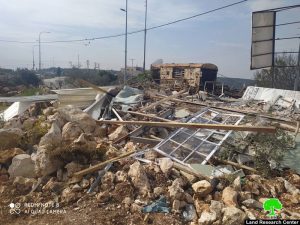 Photos 2-5: Rubble of the demolished room
Only few meters away from the targeted room, the occupation expands Revava colony which already devours a part of Haris lands, while indigenous people are banned from construction and farming in those lands.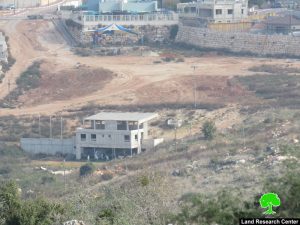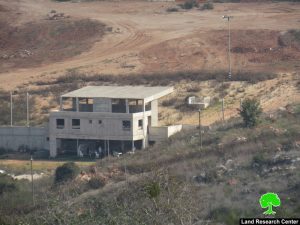 Photos 6-7: Expansions in Revava colony
About Haris: [1]
7 km to the northwest of Salfit governorate, Haris is located with a total land area of 8769 dunum, of which 190 dunums are the village's built-up area. Haris is surrounded by the villages of Deir Istiya from the north, Kifl Haris from the east, Kfar ad-Dik and Bruqin from the southwest and Qarawat Bani Hassan from the west.
It has a total population of 3740 people according to the census of Palestinian Central Bureau of Statistics for 2009. Those people hail from the following families: Abu Atta, Dawoud, Salamih, Sultan, Shihada, Souf, Faz', Awwad, Qasim, and Klaib. The Israeli occupation confiscated 3631 dunums from the village as follows :
Israeli colonies confiscated 2672 dunums as detailed in the below table
| | | | |
| --- | --- | --- | --- |
| colony | Year of establishment | Confiscated area\dunum | Number of colonists |
| Kiryat Netafim | 1982 | 188 | 384 |
| Revava | 1991 | 269 | 703 |
| Burkan | 1981 | 177 | 1207 |
| Burkan Industrial | 1981 | 1346 | — |
| Ariel Industrial | — | 692 | — |
| Total |   | 2672 | 2294 |
726 dunums were confiscated to open the bypass roads numbers ( 505, 4765, 5506)
The apartheid wall confiscated 233 dunums for its establishment. Upon its completion, the wall will isolate 7135 dunums
According to Oslo Accords, the lands of Haris are classified as follows:
631 dunums are classified as area "B"
7815 dunums are classified as area "C"
[1] GIS-LRC