On the pretext of Protecting Antiquities, the Occupation Notifies a Water Reservoir and greenhouses in Jayyous \ Qalqilya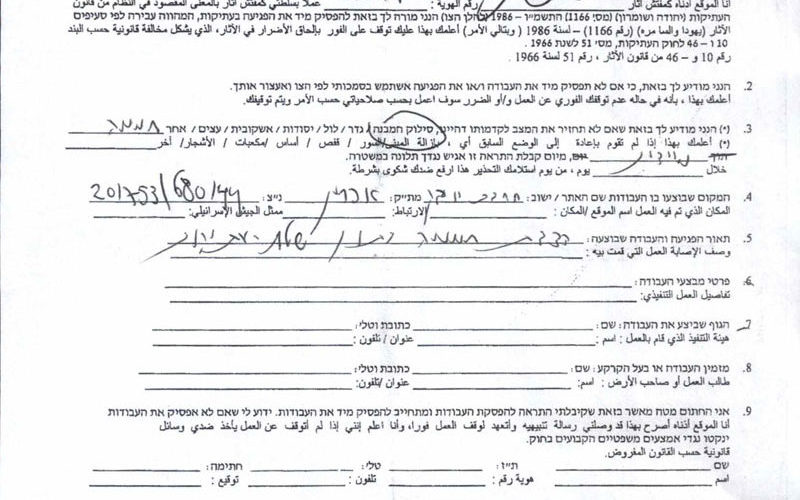 Violation: notices for a water reservoir and greenhouses.
Location: Jayyous town \ Northeast Qalqilya.
Date:23rd – 26th November 2020.
Perpetrators: Antiquities inspector at The Israeli Civil Administration.
Victims: Farmers Ihab Khaled and Mu'az Khaled.
Description:
The Israeli Occupation forces accompanied by the so called antiquities officer in the Israeli Civil Administration raided Be'er Yobak area to the west of Jayyous , and served a military notice numbered (00585) on number of greenhouses on a dunum that belong to farmer M'uaz Khaled , the same thing happened in November 26th , represented in serving military order (00584) on a water reservoir with a storage capacity of (280 m3) that belong to Ihab Khaled , under claims of violating antiquities.
Citizen Ihab Khaled (48) said that the targeted reservoirs was provided by the Palestinian Agricultural Relief Committee and provides water for 23 dunums planted with olives and oranges , and to make up to water shortage resulted from the occupation's arbitrary measurements. Noting that owner Mu'az supports a family of 6 (4 of them are children).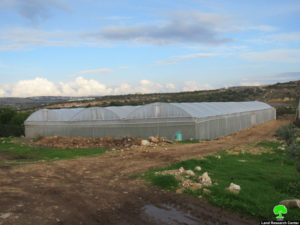 Photo 1: The notified green houses.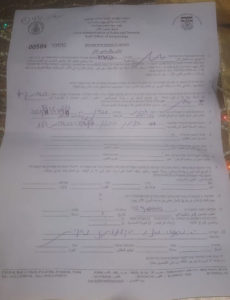 Notice 00585 which targets green houses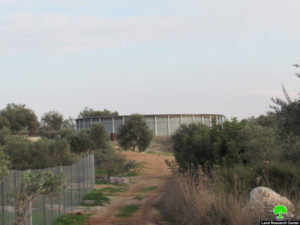 Photo 2: The targeted water reservoir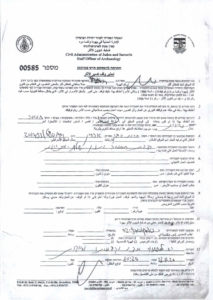 Notice 00584 which targets the water reservoir
Citizen Mu'az speaks that this is an organized crime that aims to uproot Palestinian farmers away from their farmlands, and asserted:
"I own a farmland in Be'ar Bwaik area that I've been planting with a variety of vegetables , early this year I set up three greenhouses in order to provide a source of income for my family (4 members, 2 children) , but the occupation is insisting to deprive me from my only income source under claims of protecting antiquities , noting that we've been working here for years and never found any antiquities."
Be'ar Bwaik area is heavily targeted by the occupation's arbitrary measurements, during the last few years , the occupation targeted the electricity network and many agricultural roads at the area  , in addition to banning agricultural activities in order to empty the area from its residents and keep it a reserve for colonialist projects.
Jayyous:[1]
Jayyous is located 10 km to the northeast of Qalqiliya city and is edged Falamya village from the north,   Zufin colony the west, Khirbet Jabir from the east and Izbet Al-Tayeb from the south.
Its population mounts to 3731 (2014 census) people who live on a total land of 10,925 dunums, of which 418 dunums are considered the village's built-up area.
Israeli colonies confiscated 724 dunums from Jayyous lands. Zufin colony that was established in 1990 is founded on confiscated lands from the village.
The apartheid wall is founded on 1045 dunums from the area and was reported to isolate 6,496 dunums behind its construction. The lands of Jayyous hamlet are classified according to Oslo Accords as the following:
3128 dunums (29%) are classified as area B
7707 dunums (71%) are classified as area C
[1] GIS-LRC