Uprooting Saplings and destroying retaining walls in Salfit city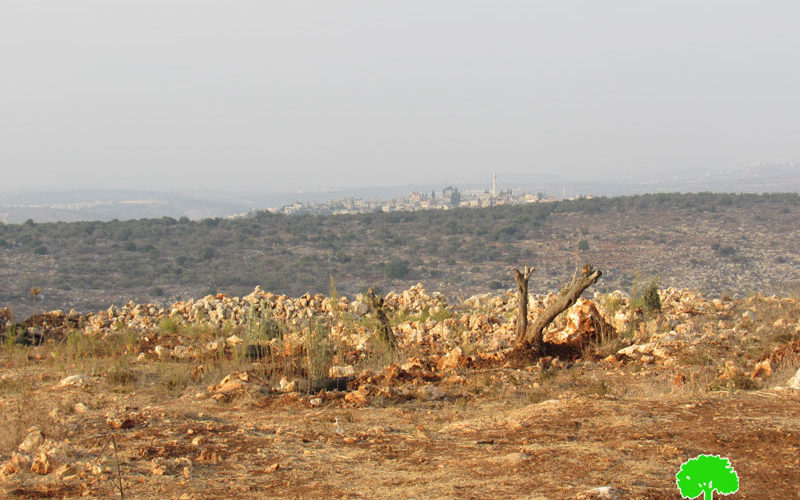 Violation: Uprooting Saplings and destroying retaining walls.
Location: Al-Marhat / Salfit city.
Date: October 26th 2020.
Perpetrator: The Israeli Civil Administration.
Victims: Farmer Ziad Zahed.
Description:
Monday morning , October 26th 2020 , the Israeli Occupation Authorities raided "Al-Marahat" area north Salfit and targeted a plot rehabilitated three years ago , the Occupation authorities uprooted trees from the ground and ravaged retaining walls.
The targeted plot is only 400 m away from the city's built up area, the occupation considers these lands as state properties, after confiscating them from their owners.
The Occupation forces with 2 JCB bulldozers carried out ravagings at the targeted plot which has a total area of 4.3 dunums  , the ravages resulted in demolitshing retaining walls with a total area of (320 m * 1.5 m), in addition the occupation uprooted and confiscated many saplings.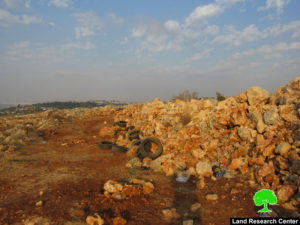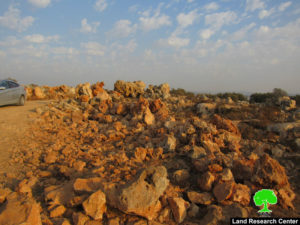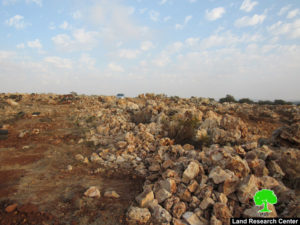 Photos 1-3 : Pictures of the retaining walls after the demolition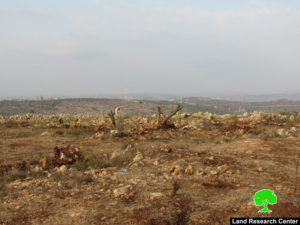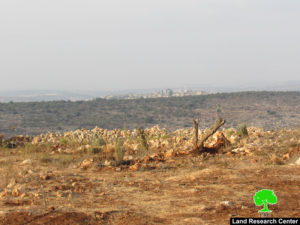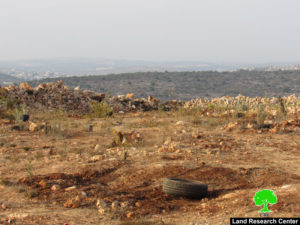 Photos 4-9: the plot after the attack
Land Research Center field worker visited the plot along with the affected farmer  and documented details about the attack which targeted : (85) olive saplings aging four years old, (20) Figs saplings aging four years old, (10) Pomegranate trees aging ten years old, (50) grapes saplings aging 5 years old, (5) olive saplings aging 30 years old.
The targeted plot belong to Ziad Zahed (61) from Salfit , who told LRC:
" I inherited a plot from my grandfather , and for many years we used to cultivate the plot with grain , and I have legal papers prove that I own the plot , three years ago , I got financial aid from an agricultural cooperative to rehabilitate and cultivate my plot , the grant was used for rehabilitating about 4300 m  that I planted with a variety of crops and built retaining walls to protect the plot.
I haven't received any preceding notices, but Monday morning I received a call from one of my neighboring farmers, telling me that the occupation forces accompanied by bulldozers are ravaging my plot , I went there and tried to talk to one of the officers , but they wouldn't listen , and they claimed that they had put an eviction within 45 days notice in the plot ."
Noteworthy, in October 2019 the so called governmental properties officer targeted  a nearby plot with an eviction notice , under which  number of trees were uprooted from the plot on the pretext of assaulting governmental properties.