Ravaging a plot in Bettir town / Bethlehem governorate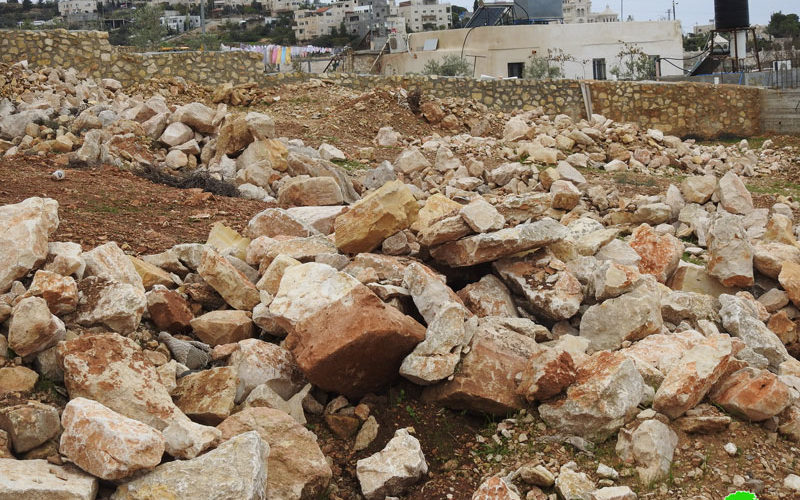 Violation: Ravaging a plot and uprooting trees in Battir.
Location: Al-Khammar area – Battir town / Bethlehem governorate.
Date: September 23rd 2020.
Perpetrator: The Israeli occupation Forces.
Victims: Omar Al-Qaissi, Jawad Al-Qaissi, Ibrahim Al-Qaissi.
Description:
September 23rd 2020 , The Israeli Occupation bulldozers accompanied by an army force raided Al-Khammar area in Battir and ravaged an agricultural land belong to Qaissi family , and destroyed retaining walls on the pretext of building without a license.
The targeted plot has a total area of three dunums planted with grapes, olives, and almond, in addition to building retaining walls around the plot.
Heyam , one of the people who benefit from the targeted land told our field worker:
"The Occupation's bulldozers are ravaged and uprooted more than 12 olive trees, 40 vine trees, 7 almond trees , and we are trying to rehabilitate our land."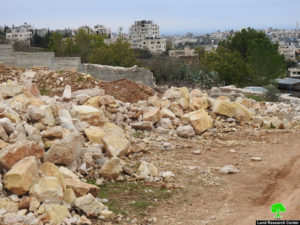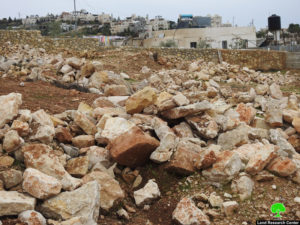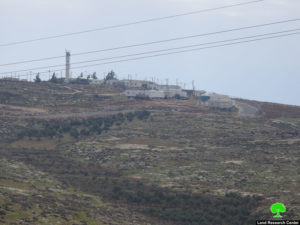 The Israeli occupation arbitrary policies are a violation of the basic rights of Palestinians that are guaranteed by international conventions and agreements, such as resolution 2334 for October 23rd 2016 which states the following : "the Security Council reaffirmed that the establishment by Israel of settlements in the Palestinian territory occupied since 1967, including East Jerusalem, has no legal validity and constitutes a flagrant violation under international law and a major obstacle to the achievement of the two-State solution and a just, lasting and comprehensive peace."
During the Covid 19 pandemic and as many Palestinian families lost their source of income , many people started practicing agriculture to create a subside source of income for their family or simply to put food on the table, but Israel's violation's and assaults that target agricultural lands clip Palestinians' wings and dash all their hopes  .
About Battir :[1]
The village is located 7km to the western side of Bethlehem. It is edged by the occupied lands of 1948 from the north and west, al-Walaja village from the northeast, and Husan village from the south.
Battir has a total population of 5117 people until 2014 and has a total land area of 6681 dunum, 832 of which are built-up area.
Oslo Accords divided the lands of Battir as follows:
1467 dunums are classified as area B
5214 dunums are classified as area C
The contents of this document are the sole responsibility of LRC and can under no circumstances be regarded as reflecting the positions of the European Union
[1] GIS-LRC