The Occupation demolishes a Water Harvesting Cistern in Khirbet Jib'it / Ramallah governorate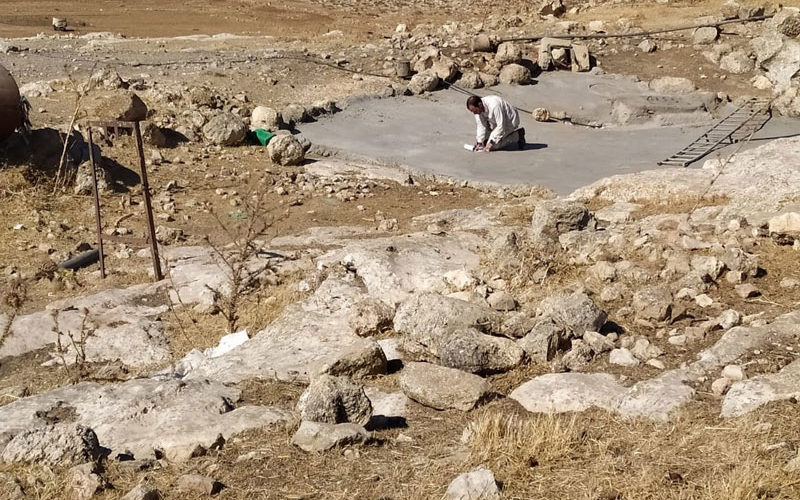 Violation: Removal notices target a water harvesting cistern.
Date: August 3rd 2020.
Location: Khirbet Jib'it east Al-Mughayyir village / Ramallah governorate
Perpetrator: The Israeli Occupation Civil Administration.
Victims: people of Khirbet Jib'it.
Description:
Monday August 3rd 2020, The Israeli Occupation's so called Officer of Archeology gave farmers from Jib'it east Al-Mughayyir a removal notice for a water harvesting cistern built early this year inside the community, on the pretext of using a site of archeology, the notice was entitled (00490) , issued after the Occupation's Antiquities Authority  filed a complaint to the Israeli police requesting the removal of the cistern.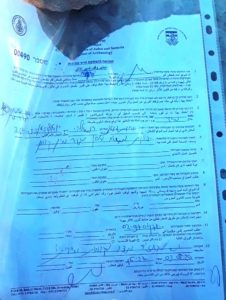 Photo 1: "Halt destroying antiquities" notice issued by the Occupation Authorities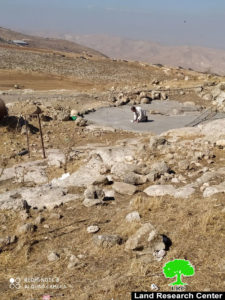 Photo 2: The targeted cistern
One of the affected farmers 'Imran Abu 'Alya(34) told LRC :
"The targeted cistern has a storage capacity of 45 m3, the cistern was built on the ruins of an old cistern expanded and rehabilitated during the financial crisis we are witnessing due to Israel continuous targeting of our ancestors' land."
'Imran asserted:
"We used to buy water for 120 Shekels (7 m3 tank), which is expensive especially to residents of the community who depend mainly on herding as a source of income, the cistern gave hope for people of the community who suffer from water shortage, herders at the community together own about 450 heads of sheep , An illegal outpost was established nearby the community , and illegal colonists harass Palestinian herders on a daily basis. Most recent attack was poisoning postures which resulted in the death of 15 heads of sheep that belong to farmer Fadel Abu 'Alya , few days before that small sheep were stolen by colonists ,a residential tent was demolished by the occupation forces."
It is noteworthy that the "Khirbet Jib'it" area is located to the east of the village of Mughayyir in the Ramallah and Al-Bireh governorate, where citizens depend on agriculture and cattle breeding for living. The community's 56 citizens originate from the village of Al Mughayer, specifically from the Abu Alia family. They have official documents confirming their ownership of the land in which they had been living for 50 years. Since the evacuation of the Jib'it military camp by the Israeli army about three years ago,  colonists have begun to seize the camp's land to establish a colonial outpost there. Since then, colonialists have carried out attacks against sheep herders and farmers, with the aim of preventing them from using their land, and, eventually, rmpty the area for future colonial expansion.