Ravaging and Opening a road south Shufa village / Tulkarm governorate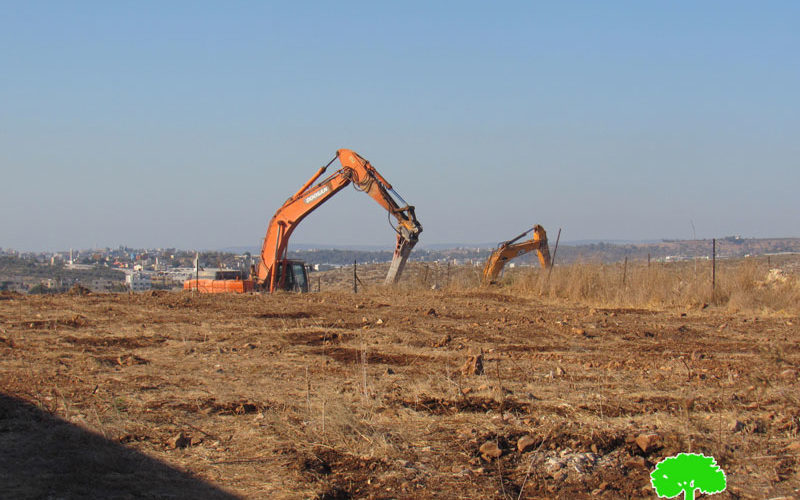 Violation: Opening a road and ravaging lands.
Location: Wad At-Teen – Shofa / Tulkarm governorate.
Date: August 16th 2020.
Perpetrators: illegal Colonists.
Victims: Palestinian farmers of Tulkarm governorate.
Description:
Sunday, August 16th 2020, the Israeli Occupation machineries opened several roads around Wad At-Teen area south Shoufa in Tulkarm city, about 9 machineries were involved in the ravaging.
Reportedly the occupation is building infrastructure for the recently declared industrial area , which – if implemented- will devour 800 dunums of the village lands , focused in natural block 2 , piece 311 , and natural block 2 , piece 310 of Wad Hamoud location. the targeted lands belong to number of Shofa village families, such as : Droubi , Hamed , Salig , Odeh , but as a result of the occupation's measurements the lands haven't been used since decades.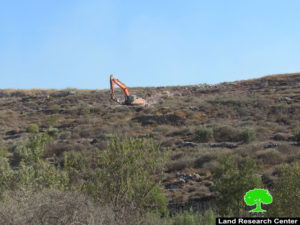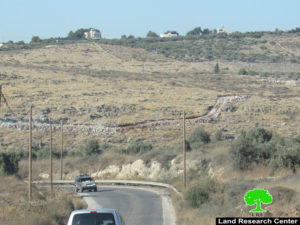 Photos 1-5: ravaging for the industrial area
Reportedly, the Occupation opened number of roads at the area, while it imposed a blockage on people of the village, and prohibited news reporters and journalists from taking photos.
Shoufa village council head Fawzat Drubi told LRC the following:
"It all started in 1968 , when the occupation declared about 800 dunums of Shofa and Ar-Ras village as Israeli state lands , Palestinians were no longer allowed to cultivate the land , and when the Oslo agreement was signed in 1993, the Israeli Occupation declared itself as a guardian for state lands in the Palestinian territories . After Palestinians were banned access to those areas it didn't take long before it turned into a wild ground."
Ad-Duroubi asserted:
"In November 2019, the occupation through the high organization council for planning and construction, which is a department from the Israeli Civil Administration deposited a new organizational plan to establish an advanced industrial zone, we filed an objection that was rejected on the pretext that the plot is a state property."
Ad-Duroubi added that the village council is planning to file an objection to the Israeli court, as the to be built industrial area  will have a devastating health – related effects on people of the surrounding villages and on the environment as well.
Tahseen Hamid from Shoufa village told LRC:
"Through the past years we've tried to rehabilitate and/or open agricultural roads in the area, but the always had a plan to hinder that . During the past two years , the occupation under licensing claims demolished number of structures at the area , and now it is clear that the arbitrary procedures all along intended to pave the road for the industrial zone."
Palestinians who reside the area are worried about the environmental pollution that will result from such an advanced and large industrial zone , the zone will also isolate Villages of Jubara , Ar-Ras , and Al-Kafriyat from Tulkarm governorate.
For more information, Read Land research center report on this link.