Demolition of retaining walls east Qalqilya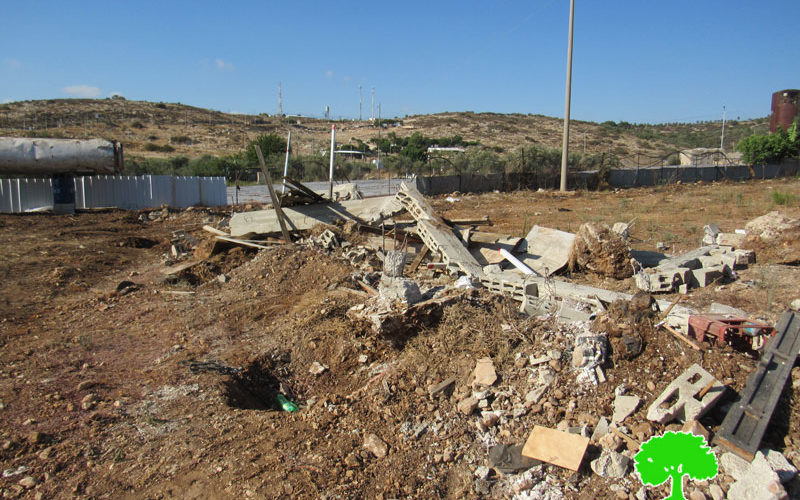 Violation: demolishing retaining walls.
Location: Al-Hassamis / Qalqilya city.
Date: August 5th 2020.
Perpetrators: the Israeli Occupation Army.
Victims: Citizen Ibrahim Muhammad Saeed Barham.
Description:
Wednesday Afternoon August 5th 2020, Israeli occupation forces accompanied by a military bulldozer stormed the "Al-Hossamis" area to the east of Qalqilya, through a gate in the Annexation and Expansion Wall that leads to the illegal colony of "Tasufim" which was built on confiscated lands in Qalqilya. Then,  They started the process of destroying and demolishing a 100 meter-long retaining wall surrounding a plot with an area of one and a half dunums (1 dumum=1000m2)  located along the bypass road that leads to the colony.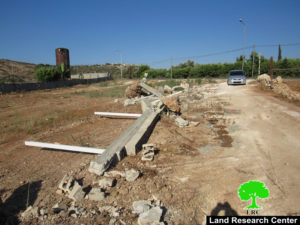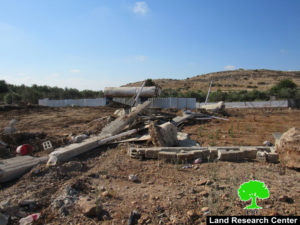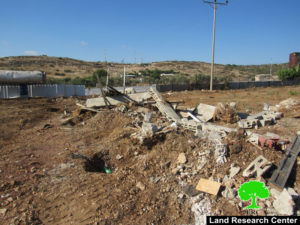 Photos 1-3: Part of the retaining wall that was demolished by the occupation army
The targeted plot belong to Ibrahim Barham from Qalqilya, who told Land Research Center the following:
"I own a plot of land with an area of ​​1.5 dunums. In early May, I started rehabilitating it in order to cultivate it with olive trees. Last July, I started constructing a retaining wall to protect the soil from erosion. On Wednesday morning, I was surprised by the arrival of the occupation forces with a bulldozer to demolish the retaining wall, noting that I had not received any previous notice about the demolition. Furthermore, the occupation didn't only destroy the retaining wall but rather the whole plot".
During the past five years, Land Research Center monitoring Israeli Violations team documented the ravaging of vast areas of agricultural lands at the location. in addition to destroying agricultural facilities and irrigation networks. The Occupation's clear intention is to empty the area for future colonial projects, noting that there are more than 250 dunums of agricultural lands in the area, mostly cultivated with citrus and guava.
Legal Feedback:
The constringing policy by the Israeli occupation that targets Palestinians is a violation of international agreements, such as:
Article 147 of Geneva fourth convention: extensive destruction and appropriation of property not justified by military necessity and carried out unlawfully and wantonly. ( it is considered a serious violation of the convention)
Article 53 of Geneva fourth convention that forbids destroying properties: Any destruction by the Occupying Power of real or personal property belonging individually or collectively to private persons, or to the State, or to other public authorities, or to social or co-operative organizations, is prohibited, except where such destruction is rendered absolutely necessary by military operations.
Article 33 of Geneva fourth convention: No protected person may be punished for an offence he or she has not personally committed.