The Israeli Civil Administration demolishes retaining walls in Zif area South Hebron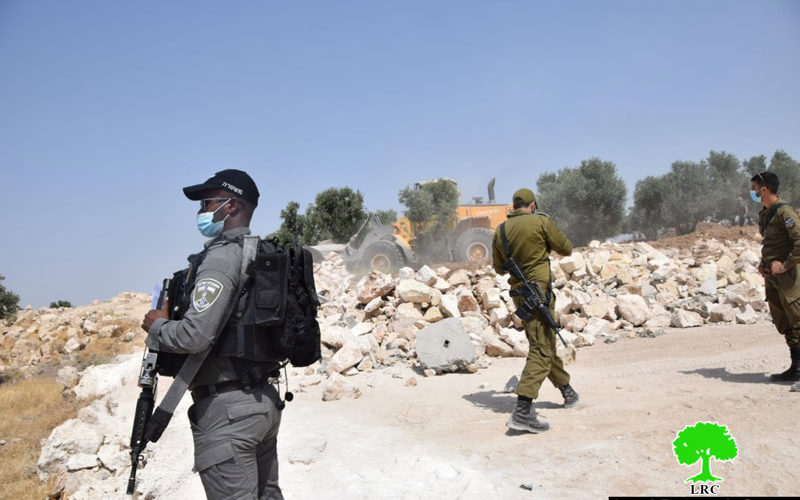 Violation: Demolishing retaining walls.
Date: July 29th 2020.
Location: Zif – Yatta town / Hebron governorate.
Perpetrators: The Israeli Occupation Civil Administration.
Victims: Citizen 'Adnan Wazwaz.
 Description:
Wednesday, July 29th 2020, the occupation authorities destroyed retaining walls and barbed wires belong to citizen 'Adnan Wazwaz on the pretext of building without licenses in Zif east Yatta Hebron governorate.
Affected Citizen told Land Research Center:
"Massive army forces accompanied by border guards, and a Volvo bulldozer raided Zif area , surrounded the plot , and carried out the demolition."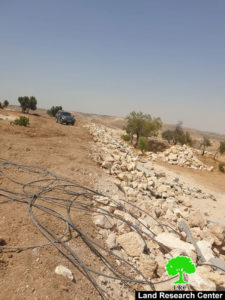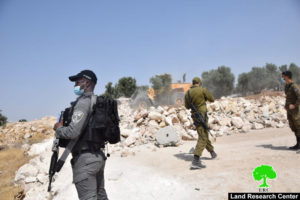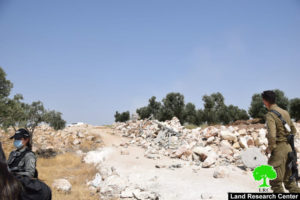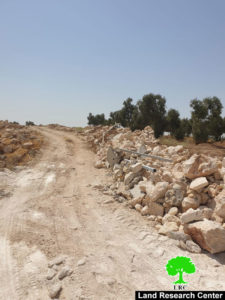 Photos 1-4: the targeted retaining walls after the demolition
Wazwaz owns a plot with a total area of 10 dunums planted with almonds and olives, 4 months ago, he built retaining walls around the plot to protect it from settlers.
In July 23rd 2020, he found a "Removal of a new building" notice issued by a "Civil Administration – The inspection subcommittee" hanged on the retaining walls threatening to demolish them within 96 hours.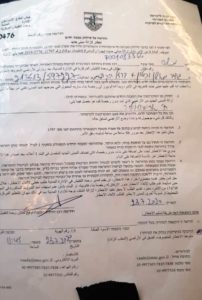 Photo 5: Notice for the retaining walls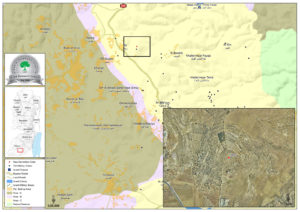 The notice was issued under military order (1797) for 2018, which targets newly constructed and uninhabited buildings. Noteworthy, The Occupation authorities refused all petitions submitted by humanitarian institutions and organizations to cancel this arbitrary military order. 
Land Research Center sees that grabbing and confiscating Palestinian lands is a flagrant violation of all international conventions and agreements that are related to natural resources:
Article 1 of the International convent on Civil and Political rights: part All peoples may, for their own ends, freely dispose of their natural wealth and resources without prejudice to any obligations arising out of international economic co-operation, based upon the principle of mutual benefit, and international law. In no case may a people be deprived of its own means of subsistence.
–  Article 17, of the Universal Declaration of Human Rights.
 (1) Everyone has the right to own property alone as well as in association with others.
(2) No one shall be arbitrarily deprived of his property.