Israeli settlers steal tents and agricultural tools in Tubas governorate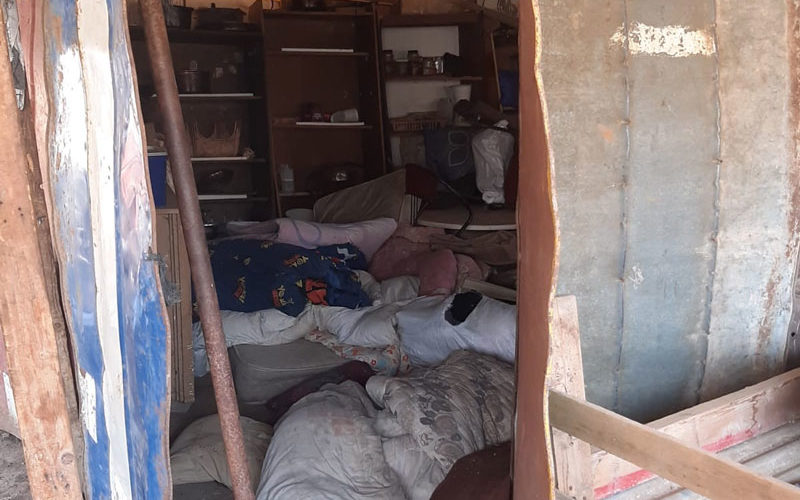 Violation: theft of items
Location: Samra hamlet-Palestinian Jordan Valley
Date: July 27, 2020
Perpetrators: Israeli settlers
Victims: five Palestinian families
Details:
A group of radical settlers relative to an outpost erupted in Al-Suweida area of the Palestinian Jordan Valley raided the residential tents of Samra hamlet and stole a number of tents, water tanks, and some agricultural tools at late night of July 27, 2020.
One affected person, Abed Daraghmeh told Land Research Center the following:
"We are five families living in the hamlet for over 16 years now. We take livestock as our main of income. Despite the simple life we live, we are constantly targeted by the occupation. Our tents were demolished several times, more than five consecutive times. Not only, an Israeli outpost was erupted in the area, the settlers living in there constantly attack us. They close our pastures, steal our tools, and threat us of killing. We always submit complaints to Israeli Police but to no avail".     
What happened is that the settlers took advantage of us not being in the hamlet and stole the tents and other tools. We are used to move to locations where sources of water are abundant so that we water our sheep that are 400 in number. We leave our tents in the hamlet and move to another area. The reason we don't dismantle the tents and take them with us is that if we come back and set them up, the occupation demolishes them on the claim of building without license. 
The stolen items are four residential tents (45m2 each, three water tanks (1.5m3), five tons of fodder, and some kitchen ware.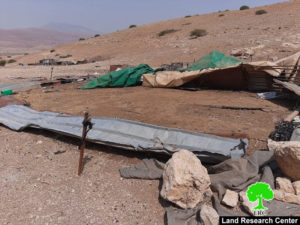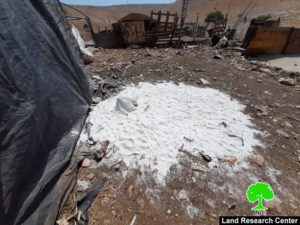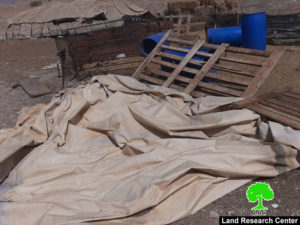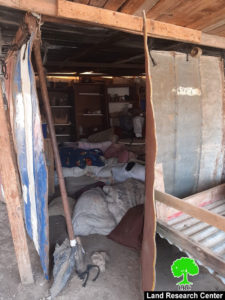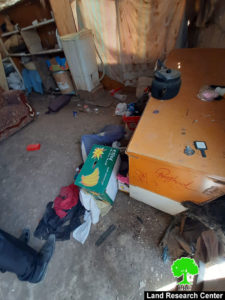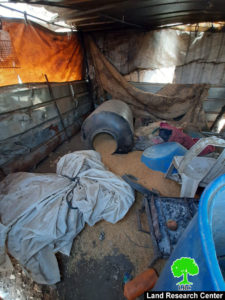 Photos 1-6: signs of settlers' attack on the tents
The stolen items belong to the following people:
Fawzi Daraghmeh: he supports a family of nine members including five children.
Ayman Daraghmeh: he supports a family of seven members including four children.
Dhyab Daraghmeh: he supports a family of nine members including four children.
Abde Daraghmeh: he supports a family of three members.
Khirbet Samra:
The Khirbet is located southeast of the Governorate of Tubas at a distance of 21 kilometers from its center. It is located in Parcel 258, Piece 12 of Tubas lands. Farmers posses rental agreements issued even before the inception of the Israeli occupation in 1967.
The population of the Khirbet is 38 living in 5 households from the Daraghma clan. The population lives permanently in the Khirbet.  
As to add insult to injury, Israeli occupation forces have established 2 military camps in the vicinity of the Khirbet; Samra Military Camp which is located on the western side of the Khirbet as well as Bils Military Camp which is located on the eastern ridges of the Jordan Valley. The mere presence of these two camps instills fear in the hearts of the residents of the Khirbet. That is in addition to the nightly raids conducted by occupation forces due to "security reasons."