Under Construction Building demolished in Beituniya on the pretext of building without licenses / Ramallah governorate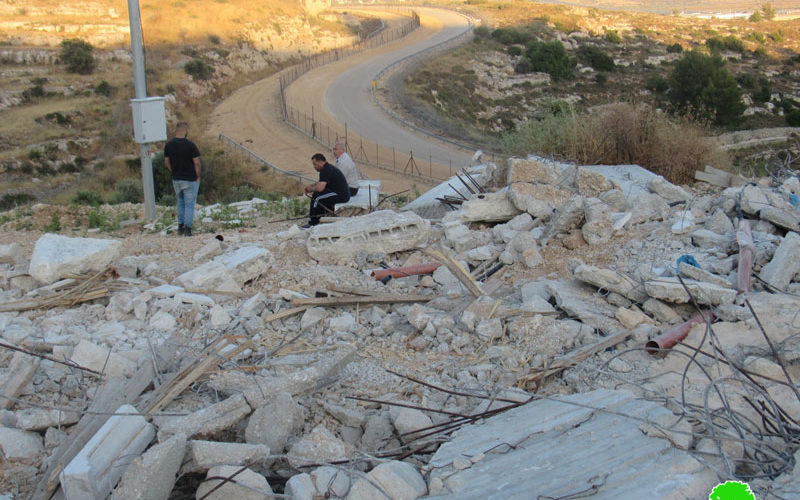 Violation: Demolishing a residential building.
Location: Beituniya / West Ramallah.
Date: June 24th 2020.
Perpetrator: The Israeli Occupation Forces.
Victims: three Palestinian families.
Description:
In the early morning hours of Wednesday, June 24th 2020, a massive army force accompanied by two military bulldozers raided the western neighborhood of Beituniya , and carried out demolishing an under construction building on the pretext of building without licenses.
The targeted structure has a total area of 600 m2, and consists of three apartments; each one has a total area of 200 m2:
The First floor belongs to father Abdul 'Aziz Furukh who supports a family of 7.
The second floor belongs to Mohammed Furukh (22).
The third one belongs to Khalil Froukh (27).
Abdul 'Aziz Furukh told LRC the following:
"I own a plot in Al-Baja'an area west Beituniya, it is located close to the apartheid wall , I built a house for my family, but before moving to it  the occupation authorities showed up and demolished it, we lost everything we had."
Noteworthy, the Israeli Occupation authorities put military notice (10155) on the targeted house, under which Israel orders the removal of the new building within 69 hours, which means that the owner does not have the time to even submit a petition.