Demolition of residential and agricultural structures in Fasayil Al-Wusta Village / Jericho Governorate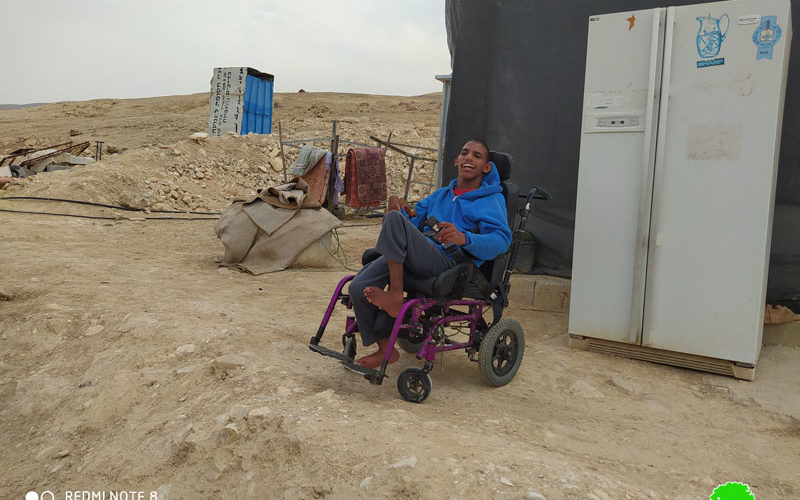 Violation: demolition of residential and agricultural structures and threats to demolish many others.
Location: Fasayil Al-Wasat village, north of Jericho.
Date: May 13th 2020.
Perpetrator: the so-called Israeli Antiquities Protection Department and the Planning and Building Committee of the Israeli Civil Administration.
Victims: Four families living in the area.
Details of the violation:
In the morning hours of May 13, 2020, the occupation army stormed Fasayil al-Wusta area, north Jericho, and carried on demolishing number of residential and agricultural facilities under the pretext building without a license in C area. In addition, the occupation authorities gave halt of work notices for an agricultural facility and an under construction house on the pretext of building without a license. Noteworthy, owners of the targeted structures received notices in January 27th  2020 and went on process to cancel the demolition orders but all their efforts were in vain.
The following table shows more information about the damages:
Name of victim

# family mem

# cattle head

Type of military notice

Date of military notice

Type of affected structure

Suleiman Muslim Suleiman Suarka

13

120

Demolition notice

Halt of work notice issued in March, 2013

A 90m2 animal shelter made of Zinc plates and a 60m2 stockade.  

Mahmoud Mohamed Khalil Al Kaabneh

5

–

demolition notice

Feb 26th  2020

A 136 m2 under construction house

Hassan Mohammed Hassan Al-Zayed

12

100

Demolition notice

Halt of work notice in March, 2013

A 60m2  residential  tent donated by ACTED with an area Among the individuals is a child with special needs & a 90 M2 stockade

 

Total

30

220

 

 

 
Notices of demolition under the pretext of non-licensing and "aggression"  on antiquities:
 In addition to the above, on May 13, 2020, the occupation handed over citizen Ahmed Muslim Suleiman Al-Sawarka, 58 years old, a military notice to remove a 700 M2 sheep and fodder store pen housing 210 heads of sheep under the claim of building without a license in zone C  area of the West Bank.
According to what was stated in the aforementioned military notice bearing the number (301010), the occupation has set the tenth of June, 2020 a date for a hearing session to be held by the Occupation's Building and Organization Court to review the legality of the notified facilities.
In the same context, and at a distance not exceeding 20 meters from the aforementioned targeted pen, the occupation gave the same citizen another notice that came under the heading of stopping the destruction of antiquities, targeting a 90M2 dwelling made of metal arches covered with shadier, in addition to a sheep pen with an area of 90 square meters.
The military notice bearing the number (00410), gave an ultimatum  of only 14 days to get these facilities removed by their owners under the pretext of being built on an archaeological site,  otherwise the occupation will take it upon itself to remove those facilities.
It is noteworthy that the affected farmer is the breadwinner for a family of 11 individuals, including 5 children, who have been living  in the targeted dweling since seven years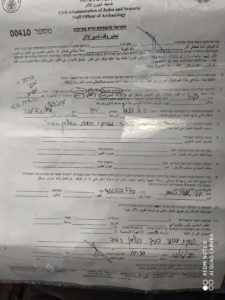 Photo 9: Shelter targeted by stop construction notice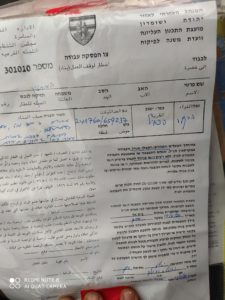 Photo 10: The targeted dwelling