Settlers attack farmers and their lands east of Al-Shuyoukh town / Hebron governorate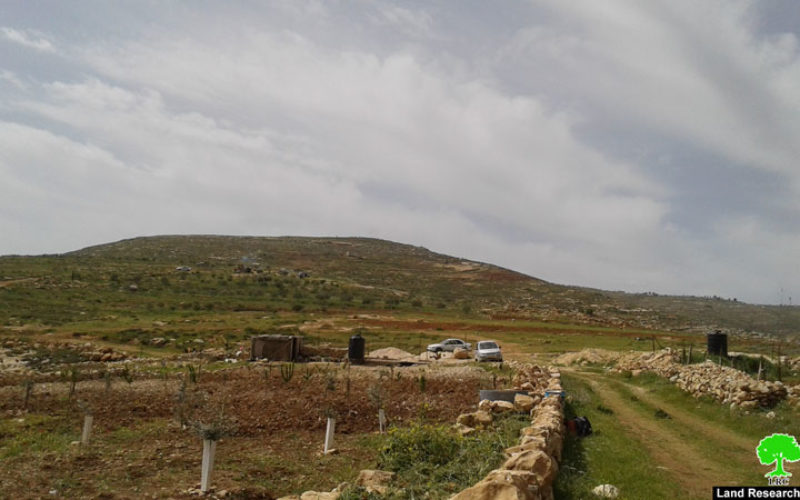 Violation: aggression by colonists.
Date of violation: 07/04/2020.
Location: Al Majalis – Al-Shuyoukh town / Hebron governorate.
Perpetrators: Asfar settlers.
Affected party: Farmers from the Al-Halaiqa family.
Violation details:
Settlers from the "Asfar" settlement, established on the confiscated lands of the town of Al-Shuyoukh, attacked farmers and their lands in the Al-Majalis area, east of the town.
The farmers discovered that the colonists took advantage of the Corona health situation and the home quarantine that the citizens live, and they attacked the lands of the citizens in that area, by bringing metal poles, fences and building material in an attempt to get the target land besieged.
Having received news about this aggression, the landowners went to the site on  07/04/2020 in order  to inspect it. Upon their arrival they saw  a drone hovering above them whilst they were  uprooting the metal poles that were previously fixed in their lands by the colonists.
It is very well known that such a drone belongs to the "Reghavim" settler organization, which supports the colonists and the Israeli "civil" administration by monitoring the movements of citizens and farmers in their lands, and this is what actually happened on that day when an Israeli  military force accompanied by a group of settlers immediately arrived at the targeted site to punish the land owners.
The colonists, under the protection of the occupation army, chased the farmers, and tried to get them out of their lands, and uttered bad language against them, even,  one of the colonists released his dog at farmer  Ismail Dhiab Al-Mashni, 55 years old, and he was bitten in his leg and transferred for medical care in the local clinic in the town of Al-Shuyoukh.
The occupation forces, also, fired gas, sound and smoke bombs at farmers to force them out of the area and secure the settlers' presence  in targeted lands.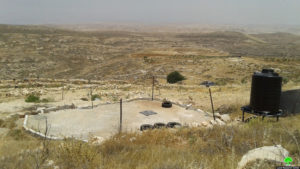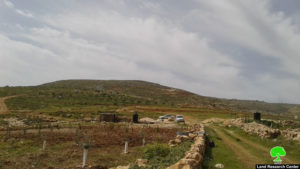 A glimpse on Al-Shuyoukh town:
The town of Al-Shuyoukh is located 6 km from the north-east of Hebron, bordered to the north by Sa'ir, to the west by Ras al-Tawil, and to the east by Arab Rashaida.
Its population were 12,052 people according to  the census of 2017.
Its total area is 21879 dunums, of which 830 dunums are a built-up area .
About 194 dunums from the lands of the town were seized for the construction of the colony of Mitzad Shimon in 1991.
Classification of  Al-Shuyoukh land according to Oslo Agreement:
Areas classified as A ( 9212 dunums).
Areas classified as B ( 5799 dunums).
Area C ( 6868dunums).