Israeli violations in the time of Corona: Settlers of "Nireya" cut down 51 olive saplings of Ras Karkar village north Ramallah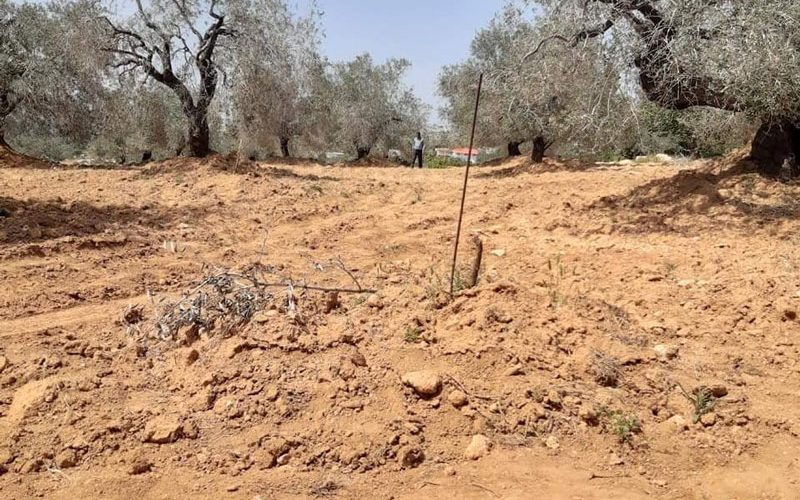 Violation: Cutting and sabotaging 51 olive saplings.
Location: Ras Karkar village/ North Ramallah.
Date: April 21st 2020.
Perpetrators: "Nirya" village.
Victims : Farmer Radi Fkhaitha.
Description:
Tuesday, April 21st 2020 , Farmer Radi Fkhaitha (65) went to his land in "Karkara" area , and found out that illegal settlers  cut and sabotaged 51 olive saplings aging 10 years old from his olive grove, leaving it completely destroyed.
Farmer Radi Fkhaitha told LRC the following:
"I own 8 dunums in Al-Koukara area , 150 m away from the siege that surrounds "Nirya" settlement , my family and I have always taken a good care of the olive grove, and number of years ago I planted it with 51 olive saplings , But illegal settlers came by and carried out the demolition."
Affected farmer said that this attack occurred several times at the same location, where settlers are carrying out continuous attacks to push farmers to leave the area for the sake of colonial expansion.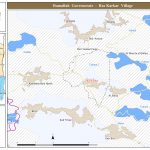 Affected farmer filed a complaint to the occupation authorities through the Palestinian liaison office. Noteworthy, in similar cases the occupation authorities encourages Palestinians to file a complaint , but on the ground all what they do is protecting Israeli illegal settlers while they carry out attacks against Palestinians and their properties, and nothing that they do aims to stop such attacks from occurring.
Ras Karkar: [1]
15 kilometer north  west of Ramallah, It is about 500 m above sea level, and has a total area of 5,050 dunums, of which 330 dunums are a built up area.
 Ras Karkar is surrounded by Deir 'Ammar (north),  Kafr Ni'ma and Deir Ibziq  (south), Al Jania (east), Bani Harth (west).
Ras Karkar has a population of 1956 people according to statistics conducted by the Palestinian Central Bureau of Statistics in 2017.
The Israeli occupation devoured more than 32  dunums of the lands of the village for Talmon C colony which was built in 1989. Moreover, bypass number '463 took over 295 dunums of the village lands.
According to Oslo Accords, 19% of Ras Karkar is under Area B (PA has full civil and security control) while most of the village lands (81%) is under Area C (Israel maintains full security and administrative control). Here are the area in dunums:
Area B (940) dunums
Area C (4110) dunums
[1] GIS-LRC