Demolishing agricultural and residential tents in Wad Al-Qelt / Jericho Governorate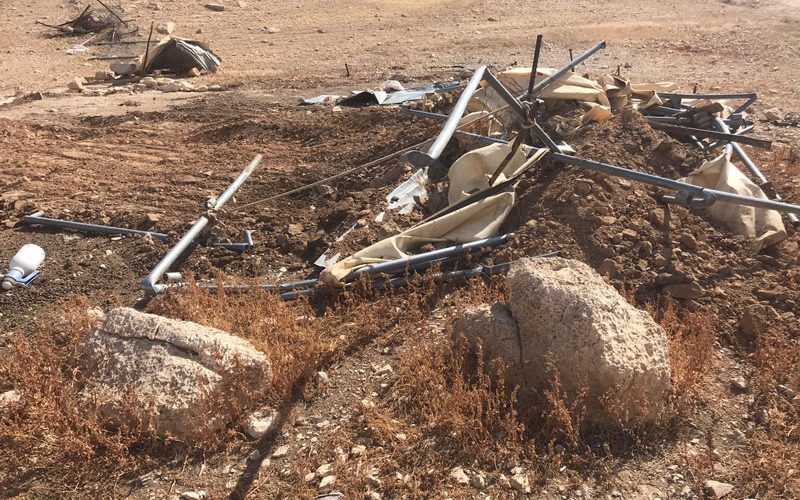 Violations: notices on residential and agricultural tents.
Location: Wad Al-Qelt area /  Jericho governorate.
Date: April 30th 20DE20.
Perpetrators: The Israeli Occupation Forces.
Victims: 3 Palestinian families from Aj-Jahaleen clan.
Description:
In the early morning hours of Thursday April 30th 2020, An Israeli military bulldozer accompanied by a massive army force raided Wad Al-Qelt area , and  carried on a mass demolition operation that targeted 3 residential tents and 2 tents used as barns, on the pretext of building without licenses in C area, the target tents are a donation from "ACTED".
The targeted tents belong to families from Aj-Jahaleen clan, who have been living in the area for more than 9 years, the targeted families received eviction orders previously on the pretext of using government properties , they also live in marginalized area that lacks basic services such as water and electricity supplies , they also have basic homes such as tents built of cloth and woods that are a donation by the European Union after the occupation demolished their properties previously.
The following table gives more information about the targeted facilities:
Affected citizen

Family members

Children under 18

Area m2

The targeted facilities

Yousif Aj-Jahaleen

9

5

18

Residential tent

60

Sheep barn

60

Sheep tent

12

 

Satti Aj-Jahaleen

3

1

12

Tent used as a store

Zulikha Aj-Jahaleen

1

0

12

Residential tent

 

13

6

174

Residential tent
Source: Firsthand field data gathering – Israeli violations monitoring section- LRC , April 2020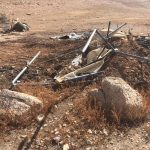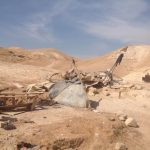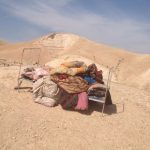 During the last year, LRC field team documented mass demolition operations targeting agricultural and residential facilities in Wad Al-Qelt , in addition to the notices that targeted most Bedouins living in the area . While on the other hand "Mitzpe Yeriho" illegal settlement is expanding on Palestinian's lands.
Israel's demolition operations of Palestinian properties are violations of international and humanitarian laws. But while the world is witnessing a global pandemic that requires to "stay home" to be safe , demolition crimes became flagrant assault that reflects barbarism and cruelty.