Israeli Violations in the Time of Corona: Agricultural and Residential notices served in Aj-Jiftlik village / Jericho governorate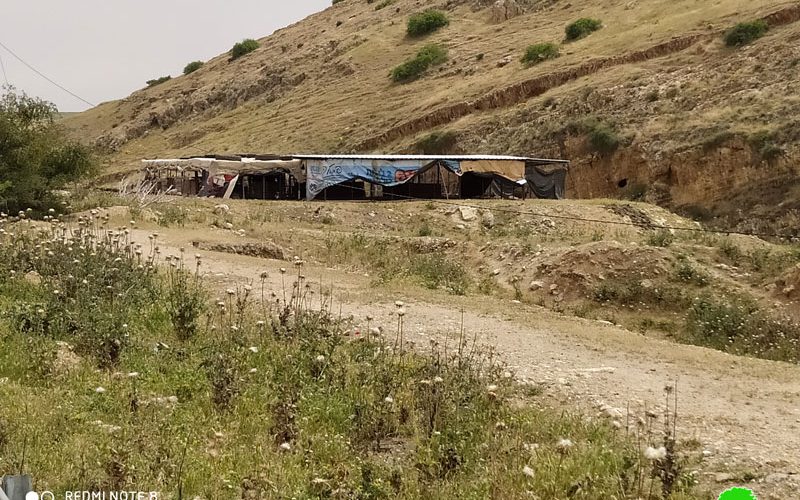 Violation: notices target agricultural and residential facilities.
Location: Aj-Jiftlik village / Jericho governorate.
Date: March 24th 2020.
Victims: Citizen Khaleel Al-Ghawanmeh.
Perpetrator : Protection of  properties department – The civil administration.
Description:
The Israeli Occupation continue their attacks against people of Aj-Jiftlik north Ramallah , through imposing restrictions that limit economical and physical growth , and turns the village into a remote area that lacks growing viability under a natural population increase.
The Inspection officer protection of antiquities dapartment raided in Tuesday , March 24th 2020 Khallet Al-Fouleh area south Aj-Jiftlik , and gave farmer Khallel Al-Ghawanma (53) a notice to evict an agricultural facility , and an old building nearby, that the farmer and his family live in, on the pretext of using a site of antiquities.
According to the notice numbered (00406) , the occupation gave only a limited period of time for the owners to evict their properties, or they Occupation forces will force them to leave , and make the owner pay all the costs they incurred for this purpose.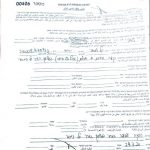 The Military Order No. 00406
Reportedly, the targeted facilities are:
A barracks for cattle breeding built of steel and plastic sheets with a total area of 90 m2, used for breeding 75 heads of cattle.
An old building built of stones with a total area of 140 m 2, with a life expectancy of 70 years , used as a residence for the owner and his 9 family members , of which 4 are children, and also used as a store for feeds.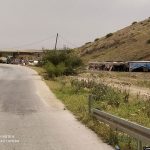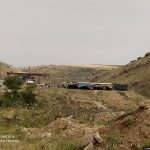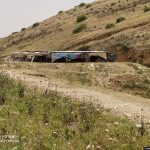 Affected citizen told LRC the following:
"I live in Khallet Al-Fouleh area south Aj-Jiftlik since more than 40 years , and I depend mainly on agriculture and cattle breeding as a main income source , 4 years ago I repaired a house that used to belong to my parents , to live in it with my family, and i set up a barracks for cattle breeding . only a while had passed before the occupation's protection of antiquities officer gave me a notice , under claims of using an antiquities site, despite the fact that we have ownership deeds that prove we own the house."
Aj-Jiftlik village is one of the most prominent Palestinian communities in the Jordan Valley area , which is constantly targeted by the occupation's racist colonial institutions such as the building and organization and the protection of antiquities department , the village witnesses 45 demolition operations that targeted residential and agricultural facilities during the last five years.
About al- Jiftlik:[1]
It is located 35km to the northern part of Jericho city and is edged by the village of Beit Dajan from the northwest and Massua colony from the west. The village has a population of 3100 people until 2017 and has a total land area of 185031 dunums of which 1110 dunums are built-up area. Noteworthy, the occupation expropriated around 12040 dunums from the village as follows:
3207 dunums were confiscated for the favor of establishing colonies in the nearby.
3328 dunums were confiscated for the bypass roads no. (90, 505, and 508).
5505 dunums were confiscated for the favor of military camps
[1] GIS-LRC