Israeli sets up watch points in Jit village / Qalqilya governorate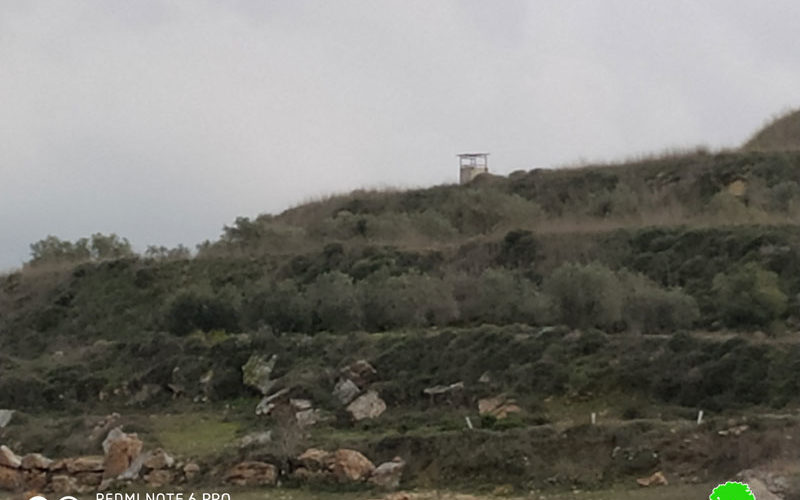 Violation: Setting up two watch points.
Location: Jit village / East Qalqilya.
Date: February 2nd 2020.
Perpetrators: The Israeli Occupation Forces.
Victims: Farmers from the village.
Description:
Sunday February 2th, the Israeli occupation forces set up two watch points, for the security of Havat Gilad outpost.
Reportedly, the first watch point is to the northeast of Havat Gilag outpost in Jit village, the occupation confiscated a plot from citizen Abdul-Raheem Yameen to build the watch point , the targeted plot is 200 m away from Havat Gilad .
The other checkpoint is to the west of the illegal outpost about 120 m away , in The red mountain location , the checkpoint is built on a confiscated land that originally belongs to citizens Sa'id and Khitam Yameen.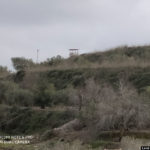 Technically, the outpost is also built on Palestinian private lands , and the point towers will put more weight on farmers' shoulders , who already struggle to access their lands, while settlers are protected by the occupation forces in the watch points as they carry out attacks against Palestinians.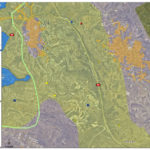 Othman As-Sadeh member of Jit agricultural committee:
"The watch point is located in an area the occupation restricts access to , farmers have to apply for permissions to access their lands during olive harvesting season. The watch point aims to keep the area watched and make sure that farmers won't be able to access their lands without a permit , while settlers can freely access Palestinian lands and sabotage or torch their trees. noteworthy , lands that surround Havat Gilad have been since the construction of the outpost, a hotspot for settlers arson and attacks."
Jit village:[1] 
Jit is located 25 km east Qalqilya , and bordered by Qousin and Kafr Qadoum (north), Kafr Qadoum (west) , Surra (east) and Fara'ata and Imatin (south).
Jit has a population of (2405) people until 2017 censes.
Jit is blocked  by "Kedumim Tzifun" and "Jeva'at Hamarkaziz" illegal settlements (north) , "Kedumim" and "Jit" illegal settlements(west) , the settlements were built on confiscated Palestinian lands.
Bypass roads 55 and 60 devoured 378 dunums of the town's lands.
The segregation wall plan, in case it was implemented , will devour (787) dunums under its route, isolate (292) dunums and be (2871) m long.
Oslo accords divided the village lands as the following:
B area : 2,155 dunums.
C area: 4,198 dunums.
[1] GIS-LRC