Settlers of "Meirav"  open their waste water in Jalboun village lands/ Jenin governorate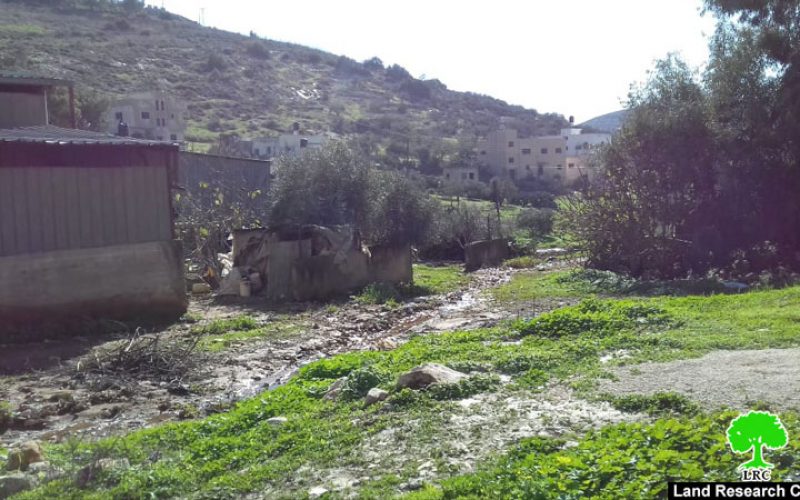 Violation: pumping waste water towards houses and fields.
Location: Jalboun village / north east Jenin city.
Date: January 13th -2020.
Perpetrator: Settlers of "Meirav".
Victims: People of "Jalboun" village.
Description:
Israeli foreign settlers took over Palestinian lands to build their settlements ignoring all international conventions and agreements that forbid that, but they did not stop at this point , they also pump their waste water towards  Palestinian houses and agricultural fields then towards the main water reservoir, the untreated waste water flaws 4 km inside the village attracting diseases , harmful insects and emitting bad smell.
This is occurring now in several Palestinian villages around the West Bank which has turned into isolated cantons with the expansion of Israeli settlements, while the lands inside the "cantons" are polluted and destroyed by the waste of Israeli settlements.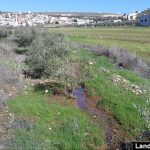 LRC visited the location and reported the polluted areas:
Polluting the main cemetery with waste water , several graves are now sinking in a lake of dirt.
Threatening the town's only water reservoir , which pumps 9 m3 of water / per hour , and covers 50 % of the town's need of water, the waste water is only 7 m away from that cistern.
30 houses are completely or partially polluted of waste water , in addition to that waste water attracts harmful insects and diseases that are too dangerous for children, some houses were completely polluted by waste water, such as: houses of Mahmoud Jitawi, Omar Jitawi, 'Amer Jitawi, 'Azzam Abu Ar-Rub, Ali Abu Ar-Rb, 'Aref Abu Ar-Rub, Ziad Abu Ar-Rub, Hammad Abu Ar-Rub.
Waste water flows in the main street , which affects students heading to schools.
Polluting number of Agricultural lands ,
Polluting 2 dunums planted with olives (aging 15 years old and consists of 18 trees , that belong to Yousif Tawfiq Abu Ar-Rub.
Polluting 2 dunums planted with 40 olive trees aging 18 years old and belong to 'Azzam Abu Ar-Rub.
Polluting 3 dunums planted with wheat and belong to Abdul Raheem Khatib.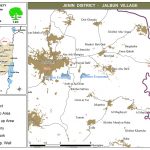 Jalboun village council head Nidal Abu Ar-Rub told LRC the following:
"The current situation in the village is disastrous; the only victims are Palestinians in communities close to settlements who now can't use their agricultural lands after they were polluted".
Noteworthy, pollution issues in Jalboun started at the moment Israeli settlements were built on the surrounding mountain tops , the issue has  been exacerbated since constructing the annexation and expansion wall in 2002 , the village council tried to combat that through Israeli Judiciary and human rights organizations, and they were promised several times to solve the problem, but until the moment of writing this report they are still suffering.
 About Jalboun:[1]
12 kilometer north east of Jenin, Jalboun is surrounded by Al Mughayyir and Fuqua (north),  Al Mughayyir (south), Deir Abu Daef (west).
Jalboun has a population of 3400 people according to statistics conducted by the Palestinian Central Bureau of Statistics  in 2017. It has a total area of 9,308 of which 590 dunums are a built-up area of the village. 
The Israeli occupation devoured more than 1430 dunums of the lands of the village for the colonies and the Apartheid Wall. It is worth knowing that colonies of Gilboa and King Joshua were built on the international truce line, i.e. on Jalbun lands occupied in the 1948 war.  
[1] GIS-LRC
Prepared by