Settlers of "Karnei Shamron" pollute olive groves in Kafr LAqif village / Qalqilya governorate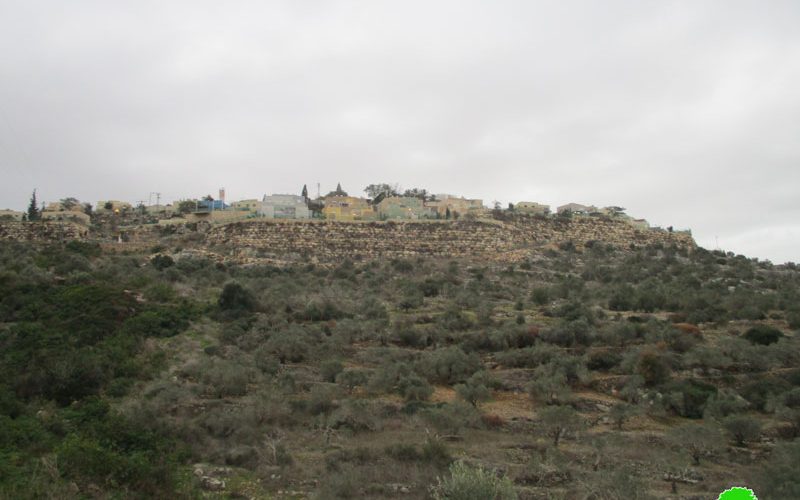 Violation: polluting olive groves with waste water.
Location : Kafr Laqif village / East Qalqilya.
Date: January 02 – 2020.
Perpetrators: Settlers of "Karnei Shamron".
Victims: Number of farmers from the village.
Description:
Just in time with the rainy season  , settlers from "Karnei Shamron" settlement pumped a huge amount of waste water towards the southern valleys of Kafr Laqif.
This waste water flows 1 kilometer from the settlement towards valleys and agricultural lands , which affects the area's agricultural sector.
Kafr Laqif village council head , Nayef Jaber told LRC :
"Israeli settlers intentionally open their waste water towards Palestinian agricultural lands and valleys , the Palestinian landowners who suffered from pollution due to waste water contacted the Liaison office several times to pressure on the occupation for taking measures against settlers who do this, but nothing was done from the occupation side , which reflects their intentions that all lead to one goal, that Is pushing Palestinians to give up on their lands."
On the ground, the settlement's waste water polluted the soil which will affect the agricultural sector for a while, in addition to the fact that this environment causes the spread of diseases and attracts harmful insects.
About Karni Shomron1:
The colony was established in 1978 with a total land area of 7339 dunums including 1351 dunums of built-up area. It is inhabited by 8388 colonists (2018).
It should be marked that this colony is given much attention from Israel's governments since it is the linking point with colonies and outposts of the nearby in addition for it accommodating a religious school and a synagogue.
The colony is regarded as a developmental area due to the services it got and privileges provided to it. Thus the occupation's government works hard to expand this colony.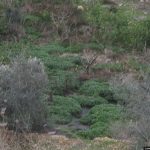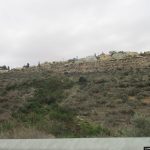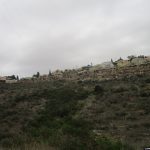 Photos 1-4: the polluted lands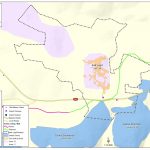 Kafr Laqif village:
Kafr Laqif village is located 15 km to east Qalqilya , and surrounded by Baqet Al-Hatab and 'Izbet Seer (north), 'Azzun (west) , Al-Funduq and Hajjeh (east) and Deir Istiya (south), Kafr Laqif has a population of 1039 people until 2017 census.[1]
Kafr Laqif has a total area of 2,881 dunums , of which 118 dunums are a built up area for the village.
The village is blocked from the north by (Karnei Shemron, Genat Shemron and Ma'alem Shemron).
The Israeli occupation devoured (733 dunums) for the following purposes:
Israeli settlements devoured (183) dunums:
| | | | |
| --- | --- | --- | --- |
| settlement | Establishment year | Area of confiscated lands in dunums | Number of settlers |
| Genat Shemron | 1985 | 109 | NA |
| Karnei Shemron | 1978 | 74 | 8,388[2] |
Bypass road 55 ate up more than 55 dunums.
The Israeli occupation military camps ate up 539 dunums.
There is an Israeli scheme to build an Annexation & expansion wall on its lands , which in case implemented will be 1,496m long, it will also eat up 150 dunums under its route, and isolate about 653 dunums.
[1]Source:  PCBS for the year 2017
[2] Source: The Israeli ministry of interior- January 3rd 2019
Prepared by