Demolishing a barracks in Ras Karkar village / Ramallah governorate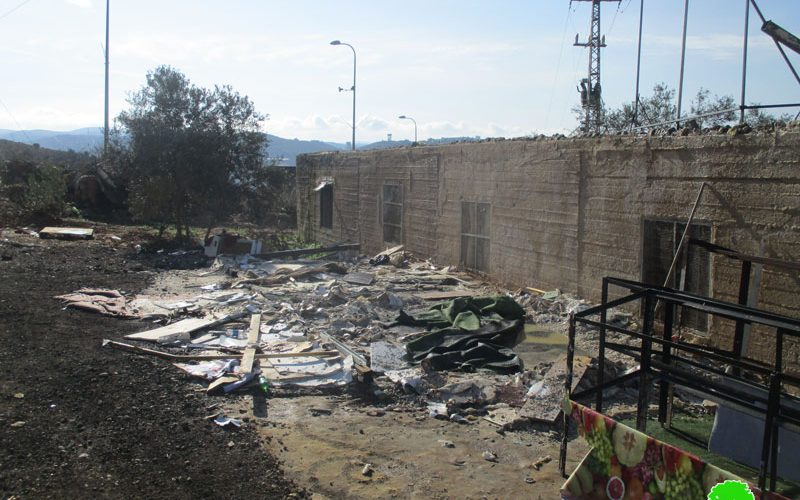 Violation : Demolishing a barracks and confiscating its components.
Location: Ras Karkar village – North Ramallah city.
Date: January 09th 2020.
Perpetrators: The Israeli occupation forces.
Victims: 'Imad Dar Ghanim.
Description:
Thursday , January  9th 2020 , the Israeli occupation army raided Ras Karkar village north Ramallah, where the occupation forces implemented a demolition operation targeting  a steal sheets barracks on the southern entrance of Ras Karkar, the barracks has an area of 28 m2, they also confiscated the components of the barracks after the demolition , the targeted structure belong to 'Imad Ghanim from Kafr Ne'ama village.
Reportedly, the targeted barracks was used as a small shop for snacks, refreshments and vegetables , and it was providing a job opportunity for  'Imad Ghanim who supports a family of 6.
Ghanim told LRC :
"I set up the targeted barracks in October 2019, while in early November I received an eviction military order on my shop, on the pretext of violating the security area of a bypass road , despite the fact that I own the plot where the barracks is built . However, early Thursday the Israeli occupation forces demolished the barracks , and confiscated all the goods (snacks, refreshments and vegetables) that were inside , and now I lost my only source of income."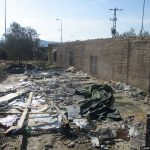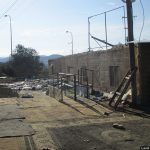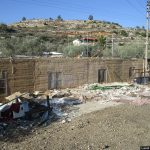 Ras Karkar:  [1]
15 kilometer north  west of Ramallah, It is about 500 m above sea level, and has a total area of 5,050 dunums, of which 330 dunums are a built up area.
 Ras Karkar is surrounded by Deir 'Ammar (north),  Kafr Ni'ma and Deir Ibziq  (south), Al Jania (east), Bani Harth (west).
Ras Karkar has a population of 1956 people according to statistics conducted by the Palestinian Central Bureau of Statistics in 2017.
The Israeli occupation devoured more than 32  dunums of the lands of the village for Talmon C colony which was built in 1989. Moreover, bypass number '463 took over 295 dunums of the village lands.
According to Oslo Accords, 19% of Ras Karkar is under Area B (PA has full civil and security control) while most of the village lands (81%) is under Area C (Israel maintains full security and administrative control). Here are the area in dunums:
Area B (940) dunums
Area C (4110) dunums
Legal Feedback:
Demolishing Palestinian structure and facilities is considered a violation of international humanitarian law , this is reflected in the following articles:
Article 147 of Geneva fourth convention  : extensive destruction and appropriation of property, not justified by military necessity and carried out unlawfully and wantonly. ( it is considered a serious violation of the convention)
Article 53 of Geneva fourth convention that forbids destroying properties : Any destruction by the Occupying Power of real or personal property belonging individually or collectively to private persons, or to the State, or to other public authorities, or to social or co-operative organizations, is prohibited, except where such destruction is rendered absolutely necessary by military operations.
Article 33 of Geneva fourth convention: No protected person may be punished for an offence he or she has not personally committed.
Article 17 of Universal declaration of human rights 10 –Dec- 1948:  No one shall be arbitrarily deprived of his property.
[1] GIS-LRC
Prepared by