Two agricultural facilities and a house in Kafr Laqif and An-Nabi Elyas / Qalqilya governorate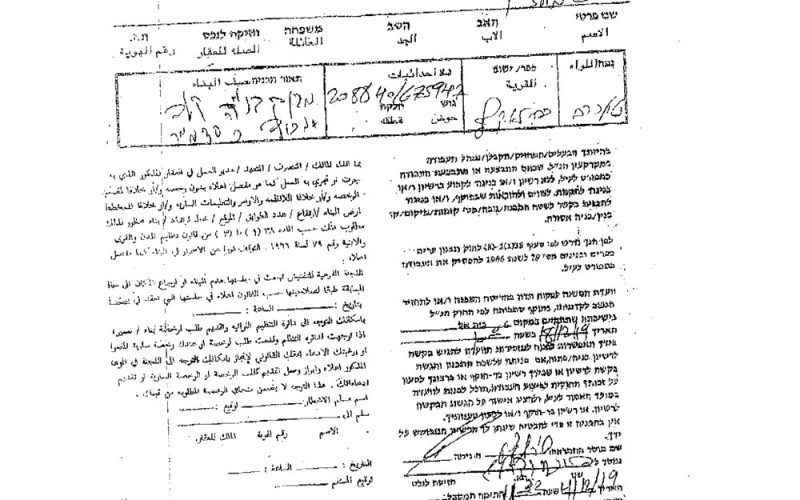 Violation: Halt of work orders on facilities and a house.
Location: Kafr Laqif and An-Nabi Elyas East Qalqilya.
Dates: December 4th and 10th of 2019.
Perpetrator: The Israeli occupation building and organization department.
Victims: Two families from the area.
Description:
The Israeli occupation military orders are only a part of the occupation's policies to impose restrictions on citizens in Ar-Reef Ash-Sharqi in Qaqlilya for the purpose of devouring their agricultural lands and imposing restrictions on their existence in the area.
Wednesday, December 4th , The Building and Organization officer in the Civil Administration gave citizen Rashid Qaddura from Kafr Laqif a military order to halt work on two stores on the southern entrance of bypass 55.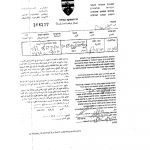 The military order that targeted properties owned by Rashida Qaddura
According to field observation, Qaddura is the supporter of a family of 7, 2 of them is children and he depends mainly on the notified store as a source of income.
The first store : it is a store for selling bricks and steel sheets with an area of 80 m2.
The Second store : it is a store for building materials with a total area of 500 m2 , surrounded by retaining walls that were built three years ago, the occupation gave the affected citizen until December 18th 2019 , to complete the licensing procedures , which is also going to be the date of the subcommittee session in "Beit El" military court.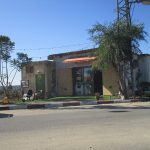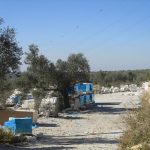 Photos 1-2: Facilities that belong to Rasheed Qaddura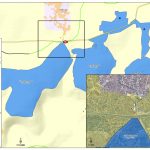 In the same context, In Tuesday December 10th 2019, the occupation gave Mr.'Atiya Shtaiwi a military order that includes a halt of work order on his two-floors house (360m2) in An-Nabi Elyas village.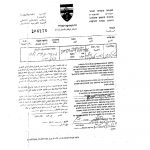 The order was given on the pretext of building without licenses, the occupation set January 6th 2020 as the subcommittee session in "Beit El" military court, the targeted house is a home for a family of 9, 3 of them are children.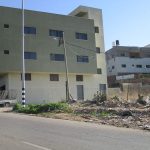 Photo 3 : The notified house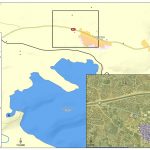 Legal Feedback:
Demolishing Palestinian structure and facilities is considered a violation of international humanitarian law , this is reflected in the following articles:
Article 147 of Geneva fourth convention  : extensive destruction and appropriation of property, not justified by military necessity and carried out unlawfully and wantonly. ( it is considered a serious violation of the convention)
Article 53 of Geneva fourth convention that forbids destroying properties : Any destruction by the Occupying Power of real or personal property belonging individually or collectively to private persons, or to the State, or to other public authorities, or to social or co-operative organizations, is prohibited, except where such destruction is rendered absolutely necessary by military operations.
Article 33 of Geneva fourth convention: No protected person may be punished for an offence he or she has not personally committed.
Article 17 of Universal declaration of human rights 10 –Dec- 1948:  No one shall be arbitrarily deprived of his property.
Prepared by