The Israeli Minister of Security hinders the work of Jerusalem governor 'Adnan Ghaith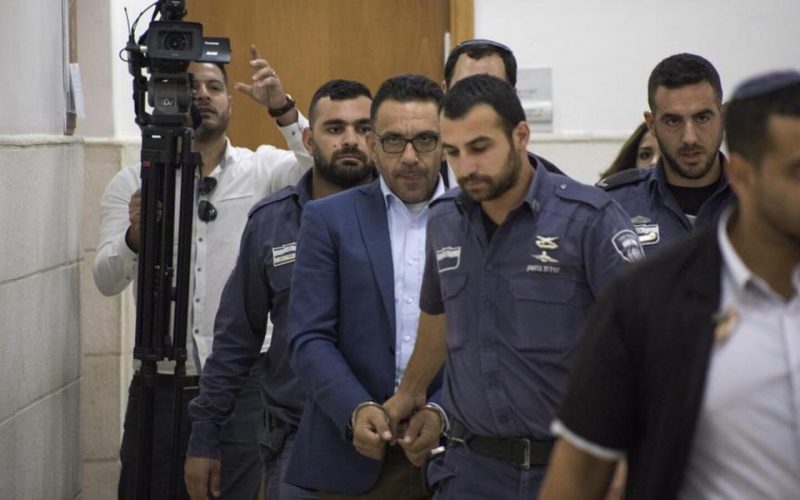 Monday December 9th 2019, The Israeli occupation minister of Internal Security of "Gilad Erdan" issued a decree that prohibits Jerusalem governor 'Adnan Ghaith from practicing his duties and powers as a governor of the occupied city.
According to the Israeli Maariv newspaper, this is the first decree ever issued by an Israeli minister of foreign security that prohibits a Jerusalem governor from practicing his position or implementing activities funded by the Palestinian authorities.
Above that, the Israeli Occupation's Minister of Internal Security said that he has been working in a project to enact a law that imposes 5 years in Jail for anyone that works in projects or organizations funded by the Palestinian Authorities in the Occupied City of Jerusalem.
This is some of the measurements the Israeli occupation authorities are taking to drag Jerusalemites away from their cultural identity as Palestinians. During the last month, Israel closed number of Palestinian working organizations inside the occupied city , and now they prohibit 'Adnan Ghaith from practicing his role effectively as a governor.
The occupation authorities arrested 'Adnan Ghaith several times from his house , and tried to restrict and hinder his work in the occupied city.
Noteworthy, the occupation is neglecting Palestinians neighborhoods inside the city of Jerusalem and impose high fines its residents, they also prohibit the Palestinian authorities from providing them with services, The Palestinian neighborhoods in Jerusalem need organization and services.
Prepared by