Israel to demolish a house within 96 hours in Khallet Ad-Dabe'a east Yatta / Hebron governorate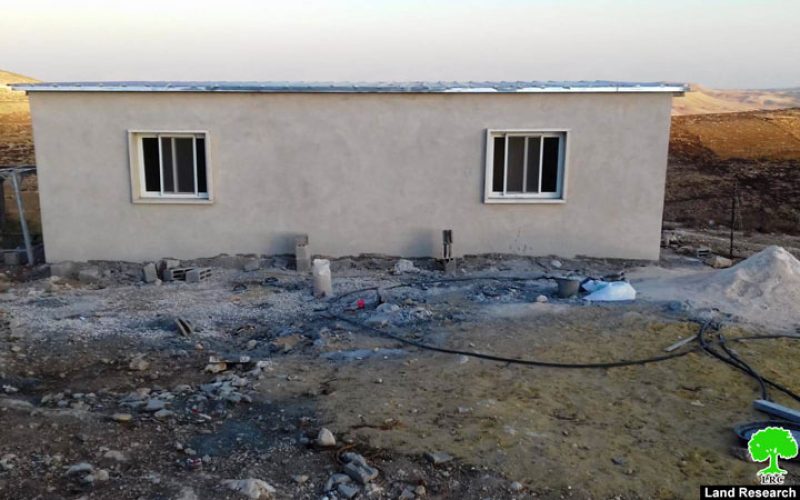 Violation: An order to remove a building.
Date: 03/11/2019.
Location: Khallet Ad-Dabe'a – Yatta town / Hebron governorate.
Perpetrator: The Israeli occupation civil administration.
Perpetrator: Citizen Mohammad Dababsa.
Description:
November 3rd 2019, the Israeli occupation authorities demolished a house belongs to Mohammad Dababsa from Khallet Ad-Dabe'a village in Masafer Yatta , on the pretext of building without licenses, the owner was given 96 hours to demolish the house, in case the owner breached the deadline, the occupation authorities will carry out the demolition and make the owner pay for the expenses.
A vehicle related to the "Inspection central unit – in the civil administration" , raided Khallet Ad-Dabe'a towards the eastern area of the village , the inspection officer wrote the notice and hanged it in the wall , then took pictures of it before leaving.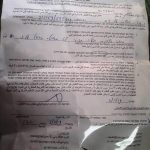 Photo 1: a demolition order on a house within 96 hours
The Israeli occupation authorities is targeting a house built about a year and a half ago , the owner is intending to move to it with his family of 12, 7 of them are children , the house consists of two rooms , a living room, a bathroom and a kitchen , and has a total area of 75 m2.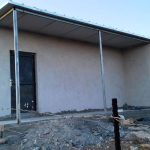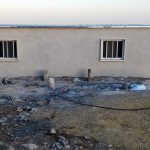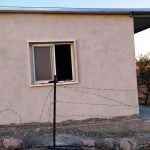 Photos 2-4: The house threatened of demolition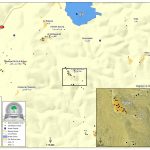 A human right organization contributed in building the house, to provide a shelter for Dababsa family , after the occupation authorities demolished their house in June 17th 2019, read LRC report: Arabic , English.
The Israeli occupation authorities refered to article (4) of military order (1797) – on removing a new building which was issued in 2018 and targets  new buildings and facilities. This type of military orders targets buildings inhabited for a period that does not exceed a month , and located in C area, the occupation authorities activated the military order and managed to get a legalization from the Israeli occupation supreme court.
 About Khallet Al-Dabe'a:
It is located to the east of Yatta town and is considered one of the communities of the Masafer Yatta area. The hamlet populates 100 residents, who live off of agriculture and livestock husbandry.
Khallet Al-Dabe'a is run by Masafer Yatta village council. The hamlet is linked to Yatta town by an unpaved road, most of the town's houses are built of bricks and steal sheets , and does not cotain any services center.
Prepared by