The Israeli occupation forces prohibit repairing a cistern in "Umm Zouqa" – The northern Jordan Valley / Tubas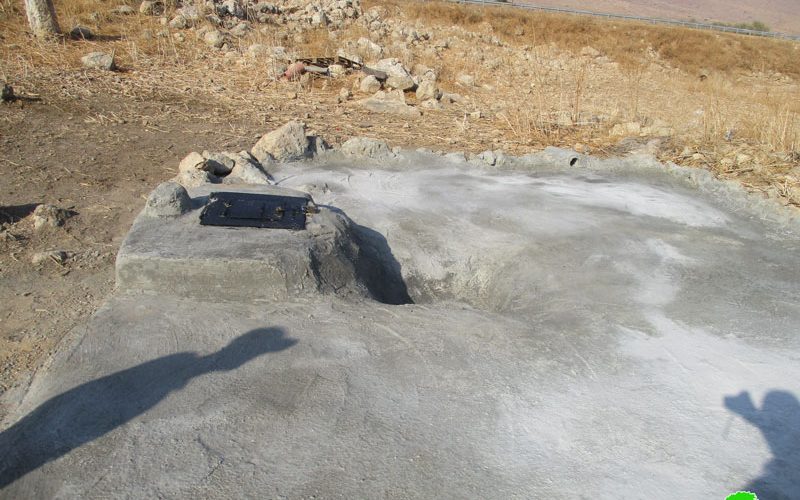 Violation : prohibit repairing a water harvesting cistern.
Location: Khirbet Samra – Umm Zouqa / Tubas governorate.
Date: 08/10/2019.
Perpetrator: The Israeli occupation forces.
Victims: People of the surrounding communities.
Description:
Tuesday , October 8th 2019 , the Israeli occupation forces prohibited rehabilitating a water harvesting cistern in "Umm Zouqa" area in the Jordan Valley .
The targeted cistern was used to provide water for  herds in "Khirbet Samra" and "Khirbet Makhoul" in the Jordan Valley, where the occupation is imposing difficult restrictions that hinder any rehabilitation projects in the area, and ban any constructions.
Abdul Rahim Bsharat , who lives in one of the surrounding communities told LRC reporter:
"The targeted cistern is one of several cisterns in the Jordan Valley that provides water for herds and sometimes herders, the cisterns are heavily targeted by the occupation forces . Umm Zouqa cistern used to provide water for  Samra community which is about 1 km away from the cistern , before 2012 it was a drinking water source for the community but later on the cistern was polluted. The occupation forces raided the location and forced workers to leave the working site. Noteworthy, the targeted cistern has a total storage capacity of 80 m3."
Khirbet Samra has a total population of 56 people descending from Tubas , the Khirbet is besieged by two Israeli military camps, Al-Mozoqah in the east which is located on the top of Al-Mozoqah mount  on a strategic location that overviews  the Jordan Valley, while the other is known as "Samra military camp" to the western side of the community , the  occupation forces always carry out military trainings in the area which overshadows the lives of peoples' communities.
People of Khirbet Samra depend mainly on cattle breeding and rainfed agriculture for living especially in light of water shortage , which forces citizens to walk about 25 km to bring water , in addition to the occupation authorities harassments such as banning construction   after declaring the area a closed military zone .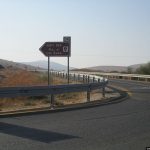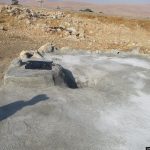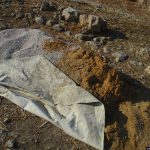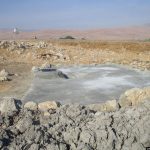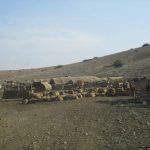 Photos 1-5: Khirbet Samra
Prepared by