Settlers write hatred inciting slogans and Slash car tires in Marda / North  – East Salfit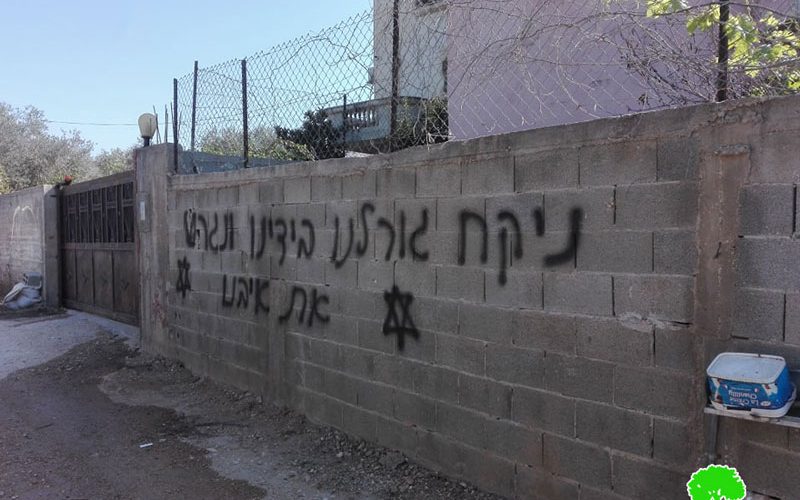 Violation: settlers assaults.
Location: Marda / North – East Salfit.
Date: October 13,2019.
Perpetrator: The "Price tag" gang.
Victims: number of citizens from the village.
Description:
October 13, In the early morning hours of Sunday , a group of price tag gangsters headed towards the northern neighborhood of Marda north east Salfit , settlers took advantage of night calmness to write hatred inciting slogans and slashing 5 car tires , before running away towards the bypass road.
Noteworthy, this is the third attack of this type this year , the village witnessed an attack in May , and another one in June, and now settlers are carrying out a third attacks leaving a great damages on citizens' properties.
According to Marda village council , settlers left the following damages:
Slashing the tires of a Hyundai accent car that belongs to Shoufi Abu Baker.
Slashing the tires of a Volks Wagen golf that belongs to Mohammad Ibdah.
Slashing the tires of a Seat car that belongs to Monther Ibdah.
Slashing the tires of two cars , one of them is Kia morning and the other is a Kia Rio that belong to Mohannad Mansour.
Writing hatred inciting slogans on the wall of Zahi Mansour house.
Munif Al-Khafesh told LRC reporter: "We filed a complaint to the Palestinian Liaison office who coordinated with the occupation police that showed up at the location , but as usual the damages will be registered by an unknown perpetrator."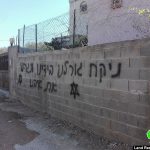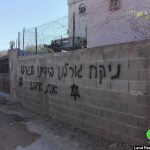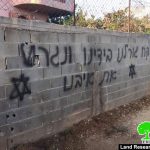 About Marda: [1]
5 km north-east Salfit, Marda is bordered by Jamma'in (north), Kifl Haris (west), Yasouf (east) and Ariel colony on confiscated lands from the south.
Marda has a population of 2375 people in 2017 census. The village has a total area of 8816 dunums, of which 350 dunums are a built up area.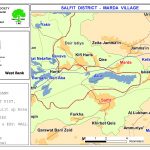 Israeli settlements devoured 2537 dunums , Ariel illegal settlement was built on a big part of them in 1978 , and inhabited by 16053 settlers
Bypass road (505) devoured 261 dunums.
Oslo convention classified Marda lands into B and C areas:
B areas : (1458) dunums.
C areas : (7358) dunums.
[1] GIS-LRC
Prepared by