Just in time of Olive harvesting season .. Settlers steal olive harvest from a plot  in Al-Mazra'a Al-Gharbiya / Ramallah governorate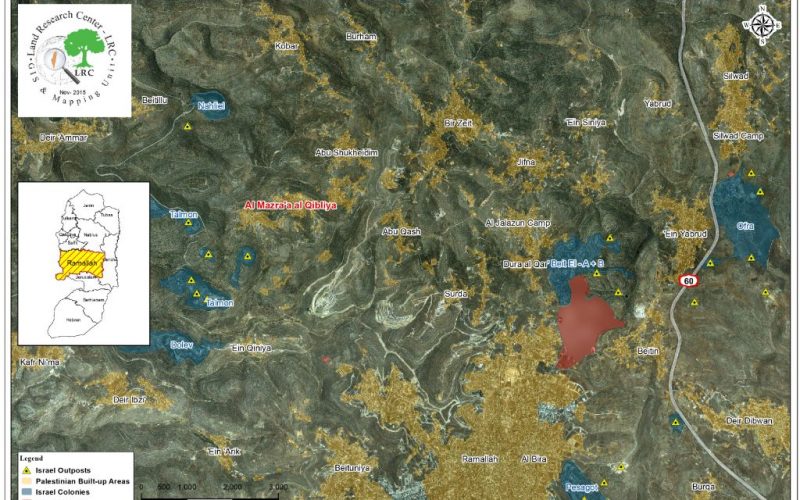 Violation : Stealing olive harvest of an olive grove.
Location : Al-Mazra'a Al- Gharbiya – North west Ramallah.
Date: 21st October 2019.
Perpetrator: "Horsha" outpost close to "Talmoun" settlement.
Victims: Farmers Ibrahim and Hassan Salama.
Description:
In the early morning hours of Monday 21st October 2019 , farmers Ibrahim and Hassan Salama went to harvest olives in As-Sarj area close to Horsha outpost , where a group of radical settlers stole the harvest of an olive grove , and took it to their outpost only 200 m  away from the settlement.
Farmer Hassan Salama (46 years) told LRC reporter:
"As-Sarj area is heavily targeted by settlers especially in olive harvesting season, a time where settlers intensify their provocative tours and steal harvest at night after farmers leave their plots tired . Settlers at night stole 300 kg of olives from our plot.
We filed a complaint through the Palestinian Liaison Office to the Israeli police, they showed up , documented the attack, but did not do anything to stop such attacks from occurring."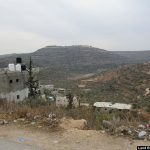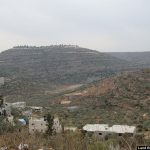 About "Horsha" outpost:
"Horsha" outpost was built on confiscated lands from Al-Mazra'a Al-Gharbiya in summer 2002 through private agricultural lands , the keystone was put on a farmland confiscated with arbitrary military orders , then settlers from the nearby settlement "Talmon" started moving to it , and it expanded rapidly , the outpost was protected by the occupation forces. After a while, the occupation has announced that an outpost named "Horsha" has became a reality , most of its inhibitors are religious extremist settlers, who believe that Arabs should be killed or forcedly displaced for the favor of the Jewish state.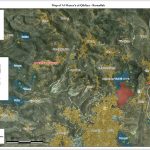 About Al-Mazra'a Al-Gharbiya:[1]
It is located 12km to the northwest of Ramallah city. The village is edged by Abu Shkeidim area from the north, Talmon colony from the west, Abu Qash village from the east, and Ein Qiniya village from the south.
The village has a total land area of 15,275 dunums, of which 1165 dunums are the built-up area. Around 5180 people inhabit the village (2017).
The Israeli occupation confiscated around 329 dunums from the village's lands to establish the colonies of Nahliel (1984) and the colony of Talmon (1989).
Also, the bypass road number 450 confiscated 75 dunums from the village.
According to Oslo lands classifications, the village lands are as follows:
8533 dunums are area classified "B"
6742 dunums are area classified "C"
[1] GIS-LRC
Prepared by