The Israeli occupation lay their hands on a plot in Dura/ Hebron Governorate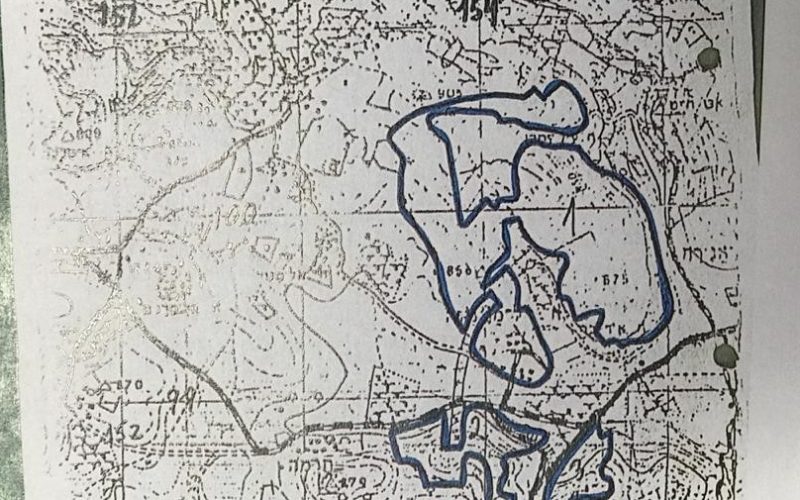 Violation: confiscating 129 dunums.
Date: 23/09/2019
Location: Hadab Al-Fawwar- Dura village / Hebron governorate.
Perpetrator: The Israeli occupation civil administration.
Victims: Al- Harbiyat family.
Description:
The Israeli occupation authorities announced imposing control over wide areas of Dura lands south Hebron.
Monday 23 September 2019, The Palestinian Liaison Office in Dura received a notice from the occupation authorities and civil administration -the responsible on government properties, entitled "Modifying borders of government properties".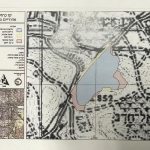 Photo 1-2 : the occupation's announcement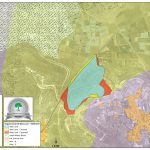 An aerial photography
The announcement was issued in 09/09/2018 states that in 1987 the Responsible on government properties signed a deed announcing that the area belongs to the state , The blue line[1] committee in the civil administration completed the mission in 31st July 2019, and pointed out that the targeted lands are in natural block 8 in Al-Hadab location east Yatta.
The targeted plot is located to the east of Dura town close to Hadab Al-Fawwar area , east Be'er Sheva – Hebron road , and belong to Al-Hribat family.
In 1987 the occupation authorities took over the location which has an area of (115) dunums , after reviewing the plot by the so called blue line committee (8 dunums) were released, while 22 dunums were annexed , the total area becomes (129) dunums.
The occupation army had a military camp on the top of the "White mount", west of the targeted lands , Palestinians of the area are worried from the continuous colonial expansion on these lands , especially that they have "Adoraym" camp close to the area , where the occupation forces carry out trainings .
It is also important to mention that he occupation forces launched a campaign between (1982 -1989) and confiscated vast areas of West Bank lands , and transformed  800 thousand dunums of privately owned Palestinian lands into Israeli state properties , most of them were used in Colonization.
Noteworthy, in 28/06/1987 , the responsible on government properties in the civil administration signed a deed attached with a map that announces three plots with a total area of (1500 dunums) as state property in the eastern area of Dura village. In the new military order, the occupation targeted one out of the three plots .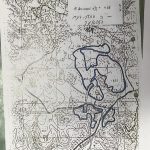 Photo 4: the attached map in 1987 military order
[1] The blue line committee is a staff in the civil administration that is entrusted with a task of surveying lands, and studying maps of state properties and modifying their borders.
Prepared by