Settlers use violence to impose control over postures in Ras Al-Auja area / Jericho governorate
Violation: settlers take over postures.
Location: Ras Al-'Auja area / North Jericho city.
Date: 04/09/2019.
Perpetrator: settlers of an outpost related to "Kukhav HaShaher.
Victims: Al-Ka'abneh and Aj-Jahaleen Bedouin communities.
Description:
 People of Al-Ka'abneh and Aj-Jahaleen Bedouin communities depend mainly on cattle breeding for living , and Al-Auja area postures are their only breather, their existence became threatened due to urban sprawl and "Kukhav HaShaher" and "Rimonim" settlements , and the Israeli occupation that  carries out frequent violations and abuses on human rights in Al-'Auja and Ras Al-Auja, the latest one was in Wednesday, September 4th  2019.
One of the affected (Mahmoud Al-Ghawanma) , 41 years old told LRC reporter:
"We live in Arab Aj-Jahaleen and Arab Al-Ka'abneh communities at several locations in Ras Al-Auja area , and practice a very basic life style, we depend mainly on cattle breeding for living , we are about 142 people living in the area for more than 30 years).
Al-Ghawanmeh asserted:
"Last Wednesday, Two of our herders Mustafa Abu Kharbish and Foad Abu Kharbish were herding in Ash-Shalal area in Ras Al-Auja, and were surprised of a group of settlers showing up in a tractor and started assaulting them , the two herders ran towards the community but they chased them, then the fanatic settlers called the occupation forces and claimed that Mostafa and Foad stole their cattle , the occupation forces assaulted and arrested them, and threatened them of imprisonment in case they showed up in the area again."
Photos 1-5: the targeted postures and communities
In early august, people of the area noticed red marks on about 35 dunums of postures , they called the Palestinian Liaison office , who in turn called that Israeli occupation army commander, the latest claimed that these marks were drawn by settlers without coordination with the occupation Authorities. However, it is obvious that the Israeli occupation forces and settlers take turns to harass people of the Bedouin communities.
Noteworthy, in August 1st 2019, a group of settlers uprooted and torched number of olive saplings and forest trees that belong to people from Al-Ka'abneh Bedouin community , read our reports "Arabic , English" , that was also preceded by an attack punctuated with sabotaging water tanks and stealing agricultural tools, such attacks were carried out by the same settlers gang, which is something that the occupation forces and authorities know very well , but won't do anything to stop.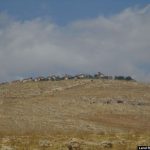 Photo 6: Parts of "Kukhav HaShaher" settlement
Al-'Auja village – an overview:
12 km from Jericho city, Al-'Auja village has a total area of 106,399 sunums, of which 1,186 dunums are a built up area for the village , it also has a population of 5,224 people until 2017 census.
The Israeli occupation confiscated about 4717 dunums for colonization , 1600 dunums are military bases for the army, while bypass 90 , which is 8,180 m long and devoured 818 dunums,  in addition to Israeli settlement that ate up 2,299 dunums, as shown in the following table:
| | | | |
| --- | --- | --- | --- |
| Settlement name | Establishment year | Confiscated lands | Number of settlers |
| Jiljal | 1970 | 287 | 162 |
| Netiv HaGedud | 1975 | 1,004 | 120 |
| Na'aran | 1981 | 441 | 52 |
| Yattaf | 1970 | 514 | 136 |
| Nahal Tzuri | 1981 | 53 | N.A |
| Total | 9877 | 2,299 | 470 |
Prepared by