Serving Halt of Work orders on residences and a school in Umm Sedra village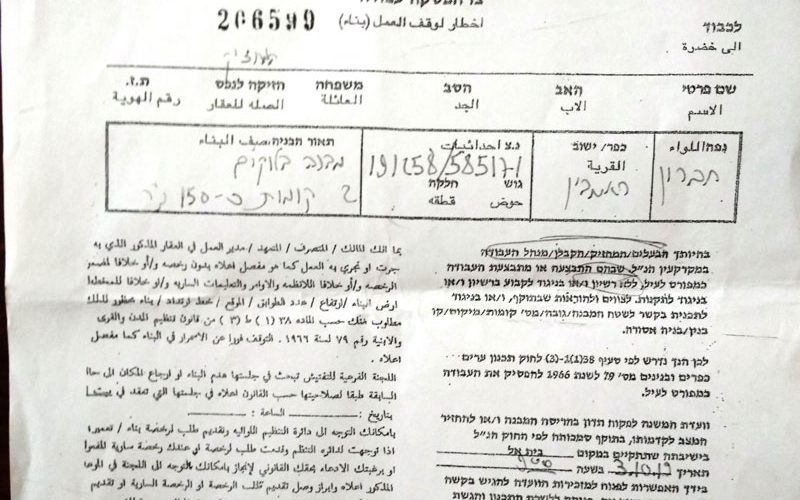 Violation: Halt of work orders.
Date: 18/09/2019.
Location: Umm Sedra –Ar-Ramadeen village/ Hebron governorate.
Perpetrator: The Israeli occupation civil administration.
Victims: People of Umm Sedra.
Description:
Wednesday, September 18 , the occupation authorities notified "At-Tahadi 8" school of halting work and construction on the pretext of building without licenses, this was accompanied by number of notices on residences in Umm Sadra , south east Ar-Ramadeen in Hebron.
A vehicle related to the building and organization department in the civil administration raided the area about 12:00 pm, and the "inspection officer" wrote notices and put them on the targeted structures, that was documented with pictures before withdrawing.
As seen In the notices, the occupation authorities ordered the immediate stoppage of construction works, and set (3/10/2019) as the date of the subcommittee session in "Beit El" military court to decide wither to demolish the structure or return it to its previous status.
The notices targeted the following structures:
Badiyat Ar-Ramadeen primary school: this is one of At-Tahdi schools, which is a project implemented by ministry of education , to support steadfastness in marginalized areas , this school holds number 8 of the series.
The school was opened in 18 March 2018, and has 19 students, it also contains a kindergarten class that has 6 children.
The school has a total area of (210 m2) , and built of steel sheets, composing of 6 classrooms , a teachers' room, a principle room , it also consists of 6 teachers.
The school was built on 1 dunums plot, donated by one of the villagers for children of the village, who were taking a difficult road daily to their schools.
Photo 1: a military order on Badiyat Ar-Ramadeen primary school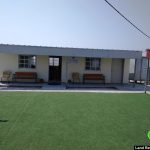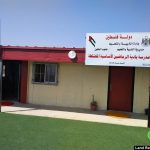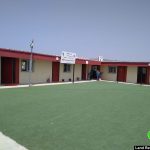 Photos 2-4: The targeted school
Citizen Hassan Az-Zagharneh:  Hassan received a halt of work order on a barn that he had built in 2012 and has an area of (100 m2).
The military order also targeted a water harvest cistern, with a storage capacity of (15 m3) , the water was used in irrigation , as Hassan owns number of green houses.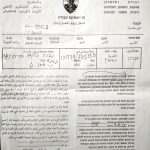 Photo 5: a military order on Az-Zagharneh facilities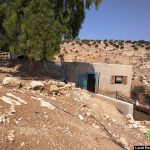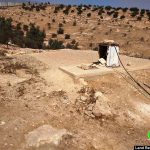 Photos 6+7: the targeted structures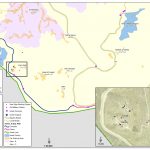 Citizen Amer Az-Zagharneh: Amer received a halt of work order on his house , which consists of two floors and inhabited by a family of 14 members, the house was built on 2017 and has a total area of (300 m2).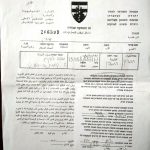 Photo 8: a military order targeting Amer's house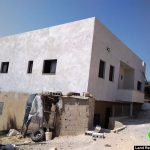 Photo 9 the targeted house
Noteworthy, Umm Sedra is located south Ar-Ramadeen town , and inhabited by 220 people of Az-Zagharneh clan, it is blocked on the western and southern borders by the apartheid wall and "Sensana" settlement. in 1948 , the occupation authorities forced people of Khirbet Umm Sedra to evict the western area of the village , so they moved to the eastern part . The village lacks services institutions, and consists of only one school that is now threatened, Umm Sedra is connected to Ar-Ramadeen with a 3 km dirt road.
The occupation authorities assaulted citizens houses and facilities in Umm Sedra several times , for more information read the following LRC reports:
Prepared by