New outpost south "Halmish" settlement/ Ramallah governorate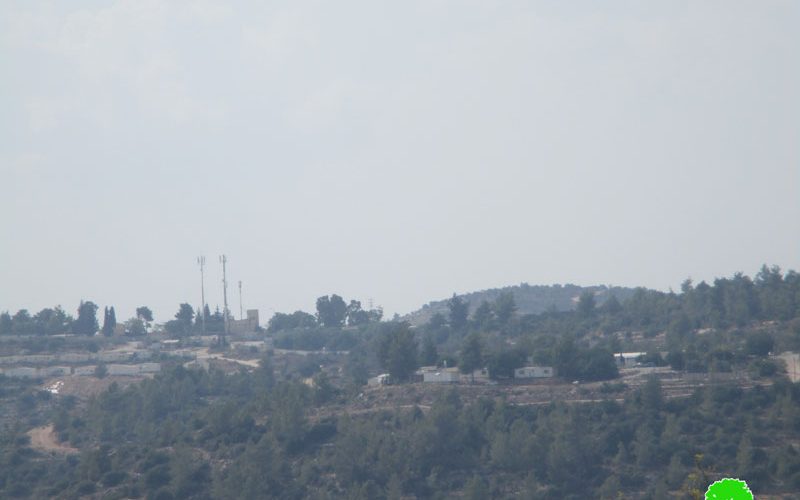 Violation: new colonial outpost.
Location: An-Nabi Saleh village / north Ramallah.
Date: 01/09/2019.
Perpetrators: settlers of "Halmish".
Victims: People of north Ramallah area.
Description:
 September 2nd 2019 , settlers from "Halmish" settlement which is built on confiscated lands from Deir Nitham, An-Nabi Saleh and Umm Safa were seen building a new outpost on 7 dunums of a plot allocated as "Forests area" and located about 300 m south east "Halmish" . Noteworthy, Palestinians were denied access to the area since 15 years, now settlers were approved accessing the area and build an outpost.
Reportedly , settlers put 7 caravans at the location and opened a road that connects them to the closest bypass road.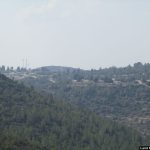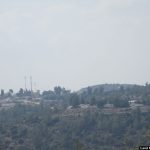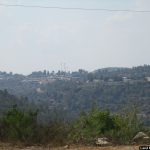 Mr. Naji At-Tamimi  told LRC the following:
"We noticed presence of settlers on surrounding agricultural and forest areas that surround An-Nabi Saleh village , which worries us , especially that there are Israeli schemes since the 80s targeting hundreds of forests dunums in the area that the occupation claims are an Israeli state property.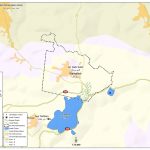 At-Tamimi assertd: Technically, this step will affect the northern suburbs of Ramallah, through confiscating the area's forest where people of the village enjoy the view and the fresh air, in addition to creating a block between Palestinian communities, noteworthy , there are 1500 dunums of forests in the area , that the occupation is working day and night to take over them." 
An-Nabi Salih village:[1]
 25 km north west Ramallah, An-Nabi Salih is surrounded by Kafr Ein (north), Bani Zaid Al-Gharbiya (west) , Deir As-Sudabn and Umm Safa (east) and Deir Nitham (south) – Halmish settlement.
An-Nabi Salih has a total population of 522 people , according to 2017 census.
An-Nabi Salih has a total area of 2,340 dunums, of which 203 dunums are a built up area for the village.
The occupation confiscated 299 dunums for the following purposes:
"Halmish" settlement devoured 13 dunums of the town lands , it was established in 2018 and inhabited by 1254 settlers.
Bypass road 465 eat up 162 dunums.
Israeli military camps devoured 124 dunums.
Oslo convention divided the town lands as the following:
A area : 84 dunums.
B area: 596 dunums.
C area : 1660 dunums.
[1] GIS-LRC
Prepared by