Setting up a metal gate on Kafr Na'ama entrance / Ramallah governorate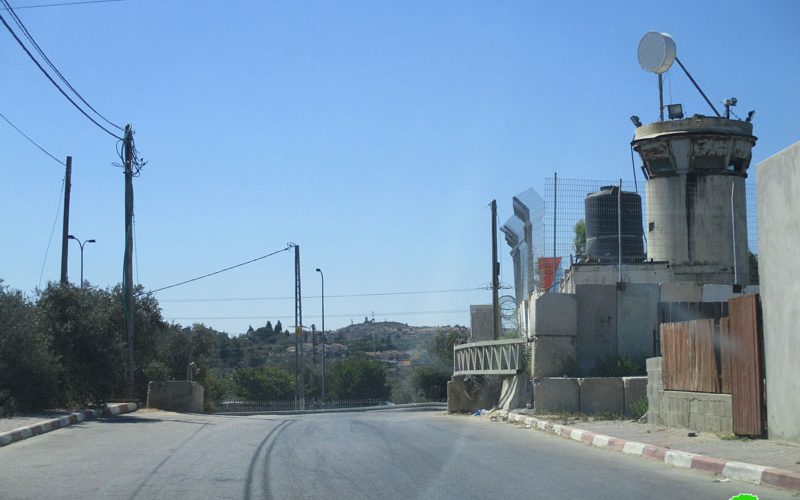 Violation : closure of a road through setting up a metal gate.
Location: Wadi Ad-Delb area – Kafr Na'ameh village / Ramallah governorate.
Date: 04/08/2019.
Perpetrators: The Israeli occupation civil administration.
Victims: People of Kafar Ne'ama village.
Description:
Sunday , August 2019 , The Israeli occupation forces set up a metal gate close to the military watch point on the northern entrance of Kafr Ne'ama north Ramallah.
Reportedly, the closed road links Kafr Ne'ama to Aj-Janiya and Ras Karkar north , it is also a way for citizens to "Wad Al-Delb" and " Al-Risan mount".
Citizen Fakhri Hamayel told LRC reporter:
" The targeted road is taken daily by farmers towards their agricultural lands , it is also vital for contact with the northern suburbs of Ramallah , in case the gate was closed , citizens will have to take longer roads to reach their destinations (about 5 km  longer)."
Nazih Karkar from the village says " the new plan is disastrous and aims to tighten citizens and farmers movement , especially those who own plots in "Al-Risan mount" , early 2019 the occupation forces put similar gates in Kharabtha Bani Harith , Ras Karkar villages, the same situation is repeating itself in Kafr Ne'ama . Thus, the occupation aims to tighten up the siege around the villages and prohibit any new activities or projects in Al-Risan mount.
Such resolutions of the civil administration, are taken after pressure by Racist colonial institutions that encourages and supports colonial expansion in the West Bank.
Al-Risan mount area belongs to several farmers from Ras Karkar , Kharabtha Bani Harith and Kafar Ne'ama, late last year the Israeli Occupation confiscate several plots in synchronization with several colonial activities , such as opening an agricultural road and establishing a military tower.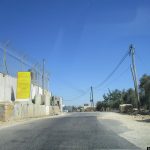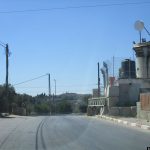 International conventions and agreements on freedom of movement:
Universal Declaration of Human Rights 1948:
Article 3: Everyone has the right to life, liberty and security of person.
Article 9: No one shall be subjected to arbitrary arrest, detention or exile.
Article 13 : (1) Everyone has the right to freedom of movement and residence within the borders of each state.
(2) Everyone has the right to leave any country, including his own, and to return to his country.
International Convent on Civil and Political Rights:
Article 7
No one shall be subjected to torture or to cruel, inhuman or degrading treatment or punishment. In particular, no one shall be subjected without his free consent to medical or scientific experimentation.
Article 9
Everyone has the right to liberty and security of person. No one shall be subjected to arbitrary arrest or detention. No one shall be deprived of his liberty except on such grounds and in accordance with such procedure as are established by law.
Anyone who is arrested shall be informed, at the time of arrest, of the reasons for his arrest and shall be promptly informed of any charges against him.
Prepared by