New colonial block added to  "Burkan" settlement on Sarta lands/Salfit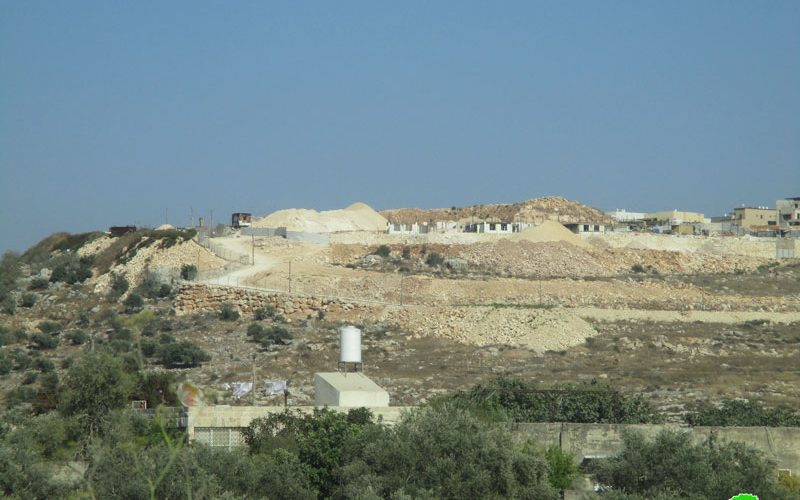 Violation: establishing a new colonial block
Location : Sarta village / Salfit Governorate.
Date: 01/08/2019.
Perpetrator: settlers of "Burkan" illegal settlement.
Victims: People of Sarta village.
Description:
On the eastern hills of Sarta village west Salfit , the occupation authorities are ravaging and leveling areas of lands adjacent to Burkan settlement from the western and the northern western borders of the village.
Reportedly, the occupation's bulldozers leveled more than 45 dunums until the day of writing this report, the targeted lands were confiscated with military orders in the 80s , since that day the occupation have been imposing a siege and prohibiting any one from approaching the area under security claims.
The targeted lands are within natural block 9 of Sarta lands, known of "As-Saleekh" and "Harayeq Aj-Jabal", they belong to number of farmers from "Salah" and "Sarsour" families , among them: Heirs of Hamid Sarsour, Heirs of Abdul Qadir Matar , Heirs of Abdullah Misleh , Mohammad Salah, they all have ownership deeds on their plots, despite the fact that they were denied accessing the area years ago.
Settlers of Burkan also set up 12 residential units on lands leveled before, which came in synchronization with leveling the new lands.
Photos 1-4 : Expansion works in Burkan settlement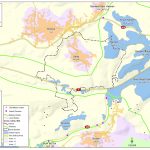 Sarta village council head, Ibrahim Abdul Salam told LRC reporter:
"Since day one, we have been witnesses on  the ravaging and leveling works around Burkan illegal settlement, which puts threats on more agricultural lands in the village. Burkan is only one of tens of Israeli settlements in West Bank that joined the race on confiscating Palestinian lands."
Burkan settlement was constructed on confiscated lands from Haris , Brukin and Sarta in Salfit, it was first an industrial settlement, but in 2006 , settlers of Burkan confiscated more than 2720 dunums for the settlement, which has a built up area of 349 dunums and inhabited by 1217 settlers.
About Sarta: [1]
16 km west Salfit city, Sarta is edged by Qarawat Bani Hussan (north), Biddya (west), Haris (east) and Bruqin (south).
Sarta is populated (3,382) people according to PCBS 2017 census.
The village has a total area of 5,615 dunums , of which 457 dunums are a built up area.
Sarta is blocked by "Barkan" and "Ariel" settlements from the east, they also ate up areas of Sarta lands, and "Bruchin" settlement from the south. The occupation confiscated (644) dunums of Sarta lands , exploited in colonization:
Israeli settlements devoured (375) dunums for the settlements
| | | | |
| --- | --- | --- | --- |
| Settlement name | Establishment year | Area in dunums | Number of settlers |
| Barkan | 1981 | 301 | 1981 * |
| Barkan industrial area | 1981 | 1.8 | NA |
| Ariel industrial area | NA | 72 | NA |
*Source: Statistics of The Israeli ministry of interior – 3 January 2019
– Bypass 5 devoured (150) dunums.
The segregation wall (in case the plan was completed) , it will eat up (119) dunums, block (3,030) dunums , and will be (4,039) m long.
Oslo accords divided the land as the following:
B area : (954) dunums.
C area (4,661) dunums.
[1] GIS-LRC
Prepared by