IOF wreck 27 beehives in Bardala village/ Tubas governorate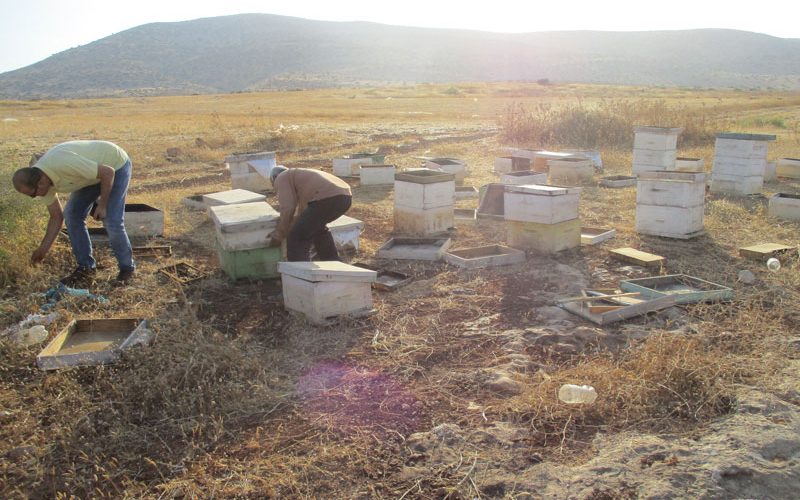 Violation: IOF wreck beehives.
Location : Bardala village/ Tubas governorate.
Date: 18/08/2019.
Perpetrator: The Israeli occupation forces.
Victims :Nael Abu Al-Assal.
Description:
18th august 2019 , The Israeli occupation forces destroyed 27 beehives in Bardala village , the beehives were located 200 m south the segregation wall, in an area that the occupation claim is a closed military zone.
Then targeted beehives belong to Nael Abu Al-Assal from Jericho , but taken care of by Mahmoud Sawafta from Bardala village.
Mahmoud Sawafta told LRC reporter:
"Recently, the occupation imposed additional restrictions on us, especially in areas close to the segregation wall. The beehives worth 10,000 NIS, and used to provide a source of income for my family of 6 , 3 of them are children."
Noteworthy, Bardala is a hot spot for Israeli human right violations, which clearly affected the lives of its people.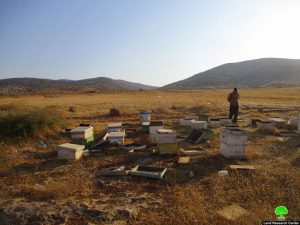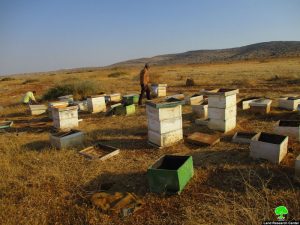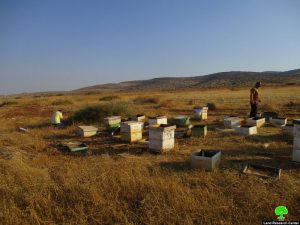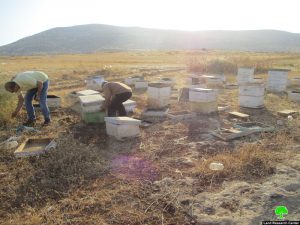 About Bardala:[1]
25 km to the north of Tubas,  Bardala village  is surrounded by the Green Line (north), Raba (west), Ain al Baeda (east) and Tubas (south).
It has a population of 1607 people( 2017 census). Its total area is 18329 dunums, of which 404 dunums are considered built-up area.
The Israeli occupation devoured 252 dunums of its land to build bypasses road , especially road no.90. It also confiscated 819 dunums to build the Separation Wall and isolated 2100 dunums of Bardala land as a result.
According to Oslo Accords, 90% of the village is classified as area "C", which is under Israeli authority while only 5% is area "B" that is under the control of PA.
Area B (910 dunums)
Area C (16845 dunums)
[1] GIS-LRC
Prepared by