IOF ravage an agricultural road in At-Tirah / West Ramallah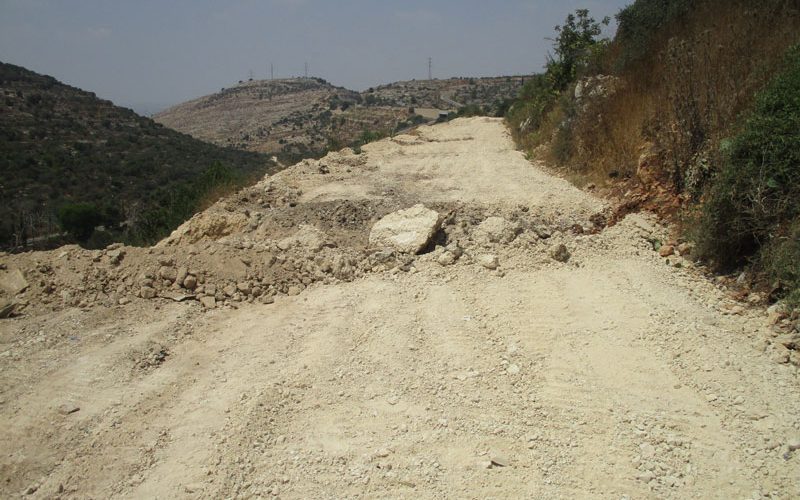 Violation: Ravaging an agricultural road.
Location :At-Tirah village West Ramallah.
 Date: 26th August / 2019.
Perpetrator: The Israeli occupation forces.
Victims: People of At-Tirah.
Description:
Monday morning, 26th of August 2019, the Israeli occupation bulldozers ravaged "Al-Ain road" in Al-Tirah village.
Reportedly, the targeted road has an area of (800*4 m) , the rehabilitation was initiated with a base course cover , it serves 600 dunums of olive groves . the targeted road is also a bath way for students of At-Tirah school.
At-Tirah village council head Abdul-Jabir Mohammad told LRC reporter:
"The targeted road gave hope for many Palestinians , especially farmers who cultivated olive groves in the area. In addition to 90 students who took the road daily to go to their schools.
One Year ago we received fund from Municipalities' development fund, and the Islamic development fund. Immediately, we initiated the rehabilitation works. But the occupation authorities halted our work, as the area is close to "Beit Horon" settlement. Settlers want to take over as much as it is possible of the area's lands ,and prohibit Palestinians from passing through or profiting any way from the plot."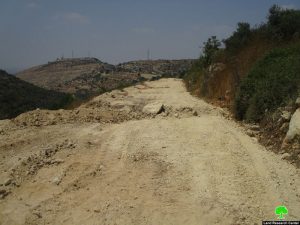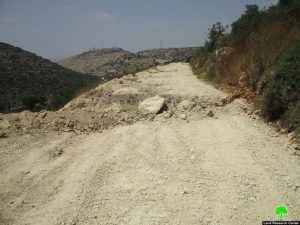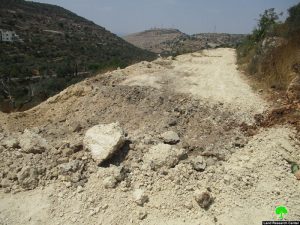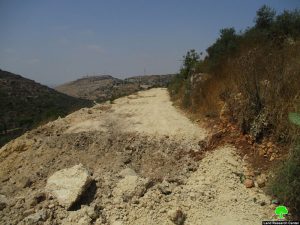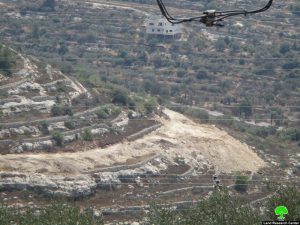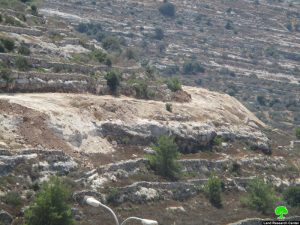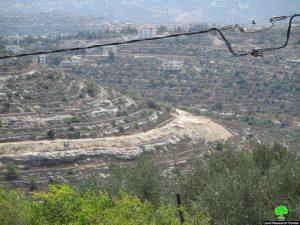 About At- Tirah village:[1]
12 km south west Ramallah , At-Tirah is surrounded by Beit 'Ur Al-Fouqa (north), Kharabtha Al-Misbah and Beit Liqya (West) , Beituniya and (Beit Horon settlement) east , Bait Deqqu and Beit Anan "Har Alei Zahav) settlement (south).
At-Tirah has a population of 1504 people, until 2017 census.
At-Tira has a total area of 3,971 dunums, of which 353 dunums are a built up area.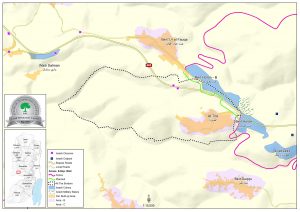 The occupation devoured (307) dunums for the following purposes:
"Beit Horon" settlement devoured 75 dunums , it was established in 1977 , and inhabited by 1403 settlers until the end of 2018.
Bypass 443 ate up (200 dunums).
The segregation wall (318 m) , ate up (32 dunums) , and isolated 13 dunums. The Wall's original plan will eat up (151) dunums, isolate (164) dunums , and will be (1511) meters long.
Oslo accords divided the land as the following :
B area: (440) dunums.
C area: (3,531) dunums.
[1] GIS-LRC
Prepared by