Fanatic settlers sabotage Palestinian properties in Rafat / Ramallah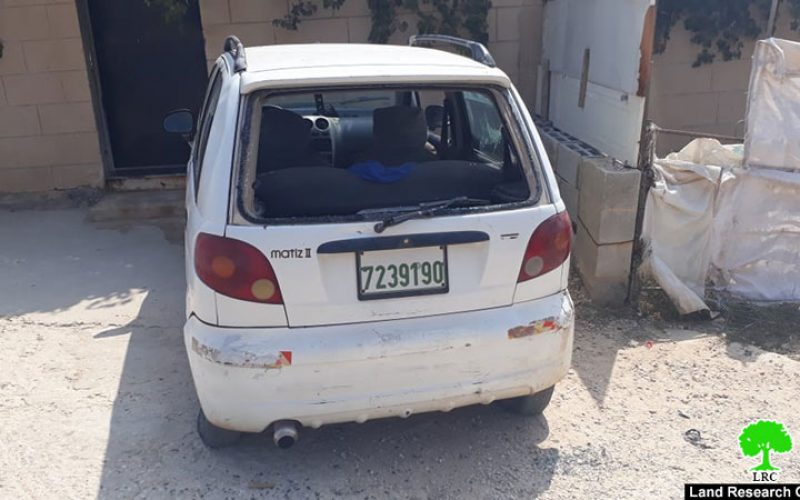 Violation: slashing the tires of two cars and destroying windows of several houses.
Date: 27th August 2019.
Location: Rafat village / South Salfit.
Perpetrator: Price tag gangsters.
Victims: People of Rafat.
Description:
Tuesday, 27th of August, A group of price tag settlers raided Rafat West Salfit , settlers took advantage of the calmness of the night and smashed windows of several houses and cars, before they ran out of the village. Noteworthy , the targeted house overviews "Lashem" illegal settlement , which is about 1 km away from Deir Ballut.
One of the affected, Mr Majdi Ayyash told LRC reporter:
"I live in Ar-Ras area east Rafat village , with my family which is composed of my wife and three children, and they are : 17,16, and 9 years old."
About the attack , Ayyash said:
" In the early morning hours , we were asleep in our house and woke up on the voice of footsteps , when I looked through the window , I did not see anything , so in went up to the roof for better vision, but I couldn't see what is happening . But when the neighbors started to scream, I came down to the street , to find out that the windows of my car are destroyed , and the four wheels are slashed, I also found that the window that overlooks the street is smashed obviously with a rock.
The attack also reached out to my neighbors as the following :
Mohammad Shahadeh (41 years) , his house is about 30 m away from our house, settlers used a sharp tool to slash tires and smash windows and sabotage its structure.
Amjad Ayyash (44) , settlers smashed 4 windows in his house.
Abdul Rahman Ayyash (35) , settlers smashed 6 windows of his house.
Eyewitnesses said  that they saw settlers wearing white and smashing windows of houses and cars , they ran away on a Skoda to the nearby settlement."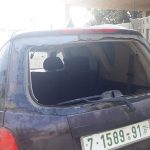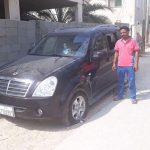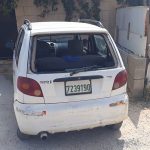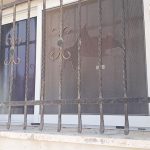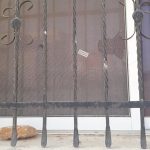 Scenes from the attack
It is important to mention that this is the third attack of this sort in Salfit during august 2019. In 15 August , settlers slashed car tires and wrote hatred inciting slogans in Az-Zawiya . 21 August, another attack of the same type occurred in Haris, read LRC report hers: Arabic, English.
Price tag gang is a terrorist group formed by far right Zionists, who carry out systemized attacks in West Bank, Jerusalem and the occupied territories of 1948 under the protection and support of the occupation army . Their attacks are mostly throwing rocks, torching crops, writing hatred inciting slogans on private and public properties , attacking mosques and churches and destroying graves. Such attacks are lead by racist and terrorist mentalities , and one of their most popular slogans is  "A good Arab is a dead Arab". Such groups are composed of students from Jewish religious schools that are between (18 – 23 of age), price tag group appeared in  2008 , emerging from Kach movement.
About Rafat village:[1]
20 km West Salfit, Rafat is surrounded by Az-Zawiya (north) , the green line (west) , Kafr Ad-Dik (east) and Deir Ballut (south) . Rafat is blocked by (Alei Zahav) illegal settlement from the south.
Rafat has a population of (2522) people according to 2017 census.
Rafat has a total area of 8,731 dunums, of which 393 dunums are a built up area for the village.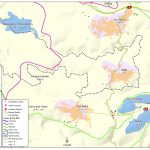 The Israeli occupation confiscated (402) dunums for the following purposes:
Mazor Atiqa , was established in 1986 and devoured (102) dunums .
The segregation wall (3,004m) ate up (300) dunums, and isolated (4,180) dunums.
According to Oslo accords the land is classified as the following:
B area : (794) dunums.
C area: (7,937) dunums.
[1] GIS-LRC
Prepared by