Israeli Forces Sabotage Water Pipelines in Bardala / Tubas Governorate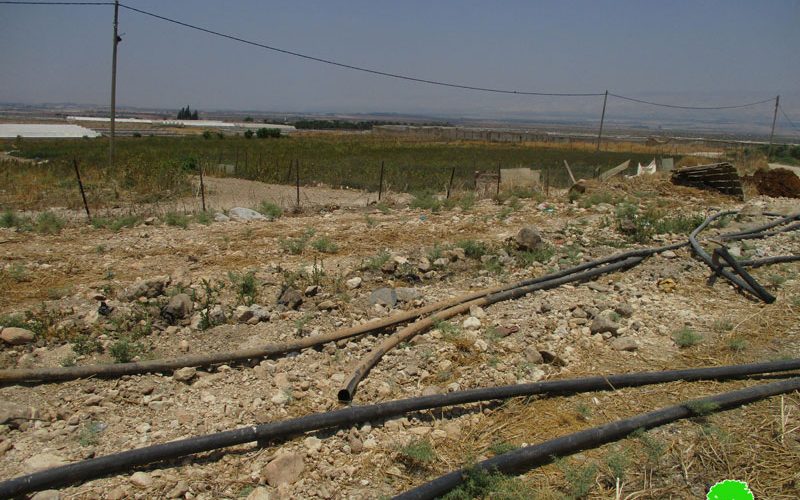 Violation: Sabotaging water pipelines and closing water sources.
Location: Bardala / East Tubas.
Date: 03/07/2019.
Perpetrator: Water department in the Israeli occupation civil administration.
Victims: number of farmers from the village.
Description:
The Palestinian Jordan valley flows above the eastern groundwater basin , that is the reason the area is perfect for agriculture. However, the situation has changed after the Israeli government took over the Palestinian water resources.
Reportedly, the Israeli occupation forces accompanied by an officer from the civil administration invaded Bardala village, and used sharp tools to sabotage (60 m*3 inches) of water pipes , in addition to destroying 110 m of a water network, and closing water supply holes.
The occupation authorities claim that the pipelines are used to pump water from Mekorot national water company illegally.
The targeted pipelines used to provide water for 120 dunums of planted fields that belong to: Ali Sawafta and Yassir Sawafta.
Bardala village council head Dirar Sawafta told LRC reporter:
"3 years ago, the occupation reduced Bardala's water share from 120 m3 to 10 m3 per hour, which is added to the measurements the occupation takes against farmers. In addition to dumping the Palestinian market with Israeli agricultural product, which compete with Palestinian products and lowers its prices."
About Bardala:[1]
25 km to the north of Tubas, Bardala village is surrounded by the Green Line (north), Raba (west), Ain al Baeda (east) and Tubas (south).
It has a population of 1607 people( 2017 census). Its total area is 18329 dunums, of which 404 dunums are considered built-up area.
The Israeli occupation devoured 252 dunums of its land to build bypasses road , especially road no.90. It also confiscated 819 dunums to build the Separation Wall and isolated 2100 dunums of Bardala land as a result.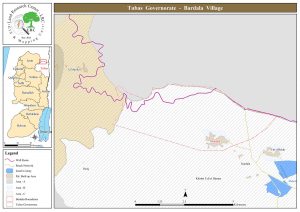 According to Oslo Accords, 90% of the village is classified as area "C", which is under Israeli authority while only 5% is area "B" that is under the control of PA.
Area B (910 dunums)
Area C (16845 dunums)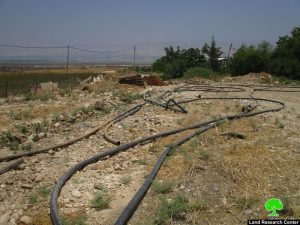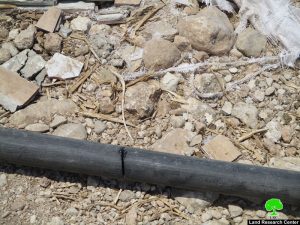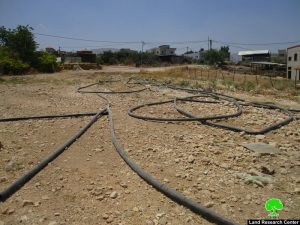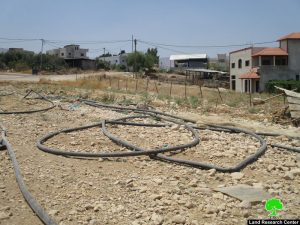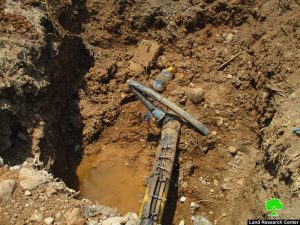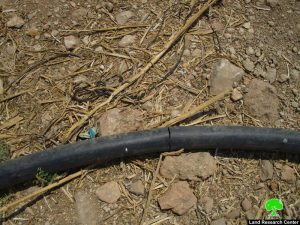 Photos 1-7: The targeted water pipelines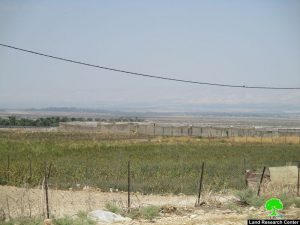 Photo 8: agriculture in Bardala
[1] GIS-LRC
Prepared by
The Land Research Center
LRC