A Final demolition order on a medical center in Birin village / South Hebron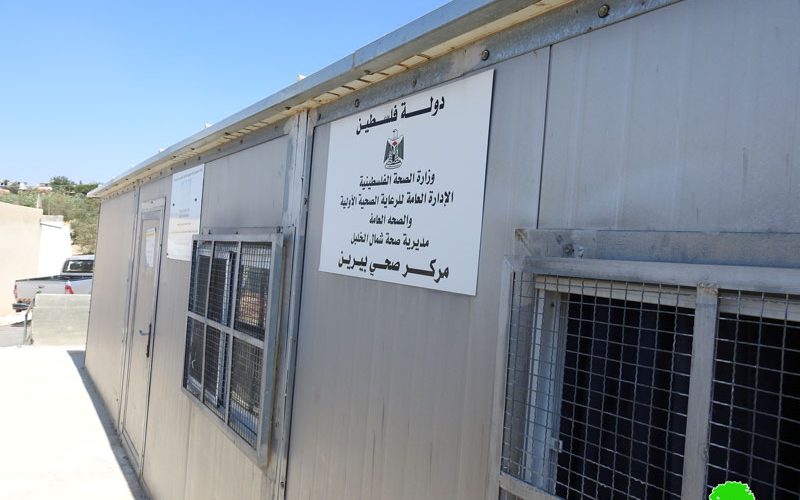 Violation: A demolition order on a medical center.
Date: 30/07/2019.
Location: Birin – Bein Naim village / Hebron governorate.
Perpetrator: The Israeli occupation civil administration.
Victims: People of Birin and Khallet Al-Furn.
Description:
Tuesday, 30 July 2018, The Israeli occupation authorities issued a final demolition order on Birin medical center , on the pretext of building without licenses.
Mr Farid Burqan , Birin village council head  said that: "a vehicle related to the building and organization department in the civil administration , and an army patrol raided the village before noon in the abovementioned date , and headed to the medical center in Birin and put the demolition order on the wall then took pictures of them before withdrawing."
The occupation authorities, in the served military order numbered (505548) ordered the immediate stoppage of all the works , and demolish the structure within 7 days , in case the owners failed to demolish the structure before the deadline , the occupation authorities will implement  the operation and file the costs on the owners.
The medical center has an area of 60 m2 , it is built of steel sheets and consists of two rooms , and attached by two outdoor bathrooms, the structure was provided by a human rights institution in 2017 in order to provide them with medical services and support their steadfastness in the area.
The medical center serves about 750 people from Birin and Khallet Al-Furn , medical staff is available at the center every Monday.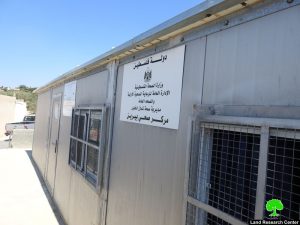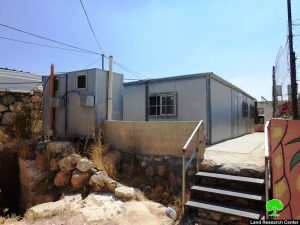 Photos 2+3: the targeted medical center
Noteworthy, In 27/12/2017, the occupation authorities issued a halt of work order on the medical center , on the pretext of building without licenses ,the village council prepared a legal file and hired a lawyer hoping to save the center , but the occupation authorities refused to provide them with licenses and took the decision to demolish the structure.
Citizens in Birin are afraid that the occupation authorities' implementation of the demolition will leave them without any medical facilities.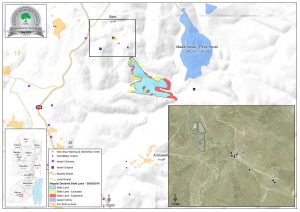 For more information about Israeli violations in Birin read the following LRC reports:
Prepared by