Settlers sabotage Palestinian properties – Marda/ Salfit governorate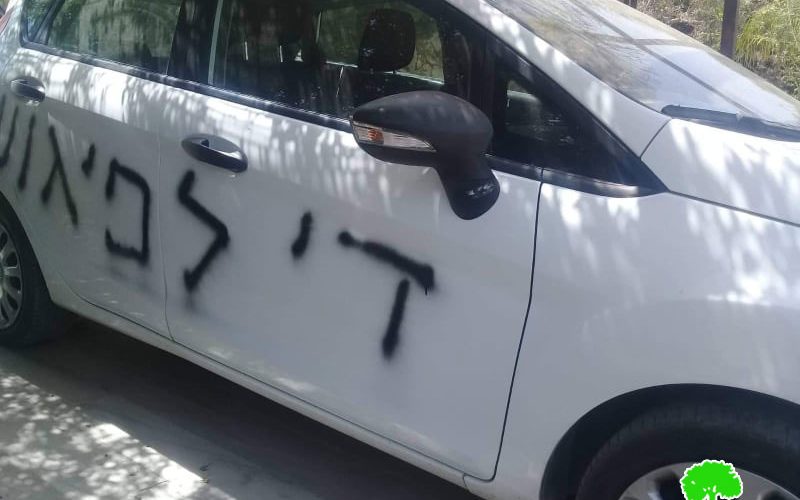 Violation: Settlers assaults.
Location: Marda village/ North Salfit.
Date: 17/05/2019.
Perpetrator: "Price tag" gangs.
Victims: 4 Palestinian families.
Description:
At the early morning hours of 17 may 2019 , settlers related to the "Price tag" gang raided Marda village North Salfit, and carried on writing racist slogans on the walls of a house , and on three vehicles parked at the road side.
The targeted vehicles are as the following:
Ahmad Ibdah: Peugeot car Model 2008.
Rami Al-Khafesh :Ford Fiesta car 2014.
Khalid Al-Khafesh: Hyundai Getz.
The fanatic troop also wrote racist slogan on Rashid Al-Khafesh house before they withdrew. Most of the slogans were "Death for Arabs" , "revenge" , which reflects the racist and extremist mentality of the perpetrators.
At the time the occupation forces chase Palestinians, and demolish Palestinian family homes under "security" claims, they protect Illegal Israeli settlers while carrying out attacks and frighten Palestinian citizens.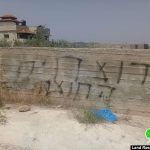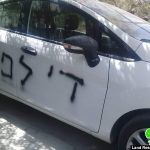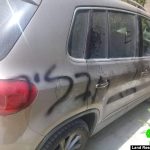 Photos 1-3: Scenes of settlers attacks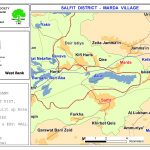 About Marda:[1]
5 km north-east Salfit, Marda is bordered by Jamma'in (north), Kifl Haris (west), Yasouf (east) and Ariel colony on confiscated lands from the south.
Marda has a population of 2375 people in 2017 census. The village has a total area of 8816 dunums, of which 350 dunums are a built up area.
Israeli settlements devoured 2537 dunums , Ariel illegal settlement was built on a big part of them in 1978 , and inhabited by 16053 settlers
Bypass road (505) devoured 261 dunums.
Oslo convention classified Marda lands into B and C  areas:
B areas : (1458) dunums.
C areas : (7358) dunums.
[1] GIS-LRC
Prepared by
 The Land Research Center
LRC