Israel pollutes Palestinian environment through expanding a dump site on a Palestinian plot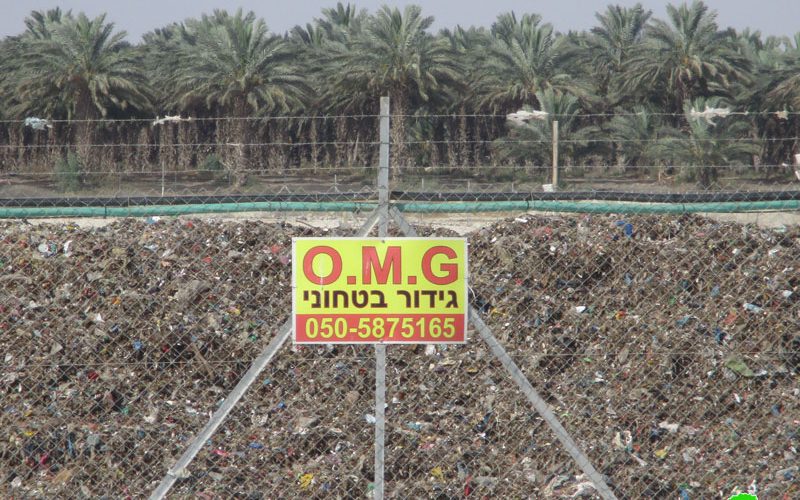 Violation: The confiscation of 25 dunums for the expansion of a dump site.
Location: Aj-Jiftlik / Jericho governorate.
Date : 05 May 2019.
Perpetrator: Israeli settlements in Al-Ghour.
Victims: Farmers in the Jordan Valley area.
Description:
The Israeli occupation civil administration, in coordination with the Israeli settlement council in the Jordan valley , expanded the plot of a dump site used to dispose of Israeli communities' Solid waste , in the Palestinian village of Aj-Jiftlik.
Reportedly, the Israeli civil administration fenced more than 25 dunums at the side of the area's dump in 2018, the fenced lands were confiscated and through time announced as "Israeli state properties" , after the real owners were denied access to the area. The area is used as a dump site for Israeli settlements.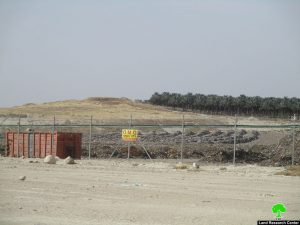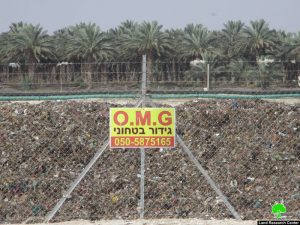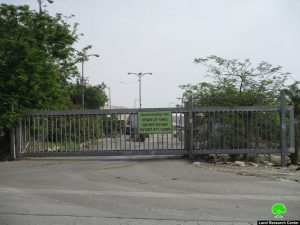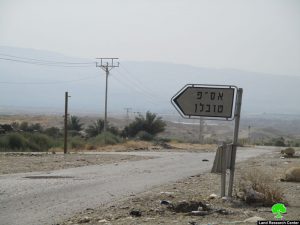 Photos 4 -5: the dump site
A member of the village council ,Othman Al-'Anoz told LRC reporter:
" The Israeli occupation consider the targeted lands an Israeli state property, and we are "people of Aj-Jiftlik" are worried from the continuous expansion of the dump site, which means confiscating more and more of our lands, and polluting the environment."
The area also contains an Israeli factory "Tov Lam" that reproduces waste into compost , the productions of the factory are uncontrolled by the Israeli Ministry of environment.  Director of environment unit in Jericho governorate Amina Az-Zamour told LRC reporter:
"The compost is produced of polluted materials that immediately affects soil fertility.
The dump receives about 200 tons of solid waste from Israeli settlements. The waste contains plastic, minerals and biological waste."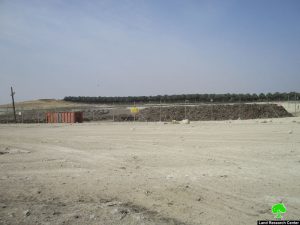 About al- Jiftlik:[1]
It is located 35km to the northern part of Jericho city and is edged by the village of Beit Dajan from the northwest and Massua colony from the west. The village has a population of 3100 people until 2017 and has a total land area of 185031 dunums of which 1110 dunums are built-up area. Noteworthy, the occupation expropriated around 12040 dunums from the village as follows:
3207 dunums were confiscated for the favor of establishing colonies in the nearby.
3328 dunums were confiscated for the bypass roads no. (90, 505, and 508).
5505 dunums were confiscated for the favor of military camps
[1] GIS-LRC
Prepared by