IOF demolish a house in Ad-Deirat – East Yatta / Hebron governorate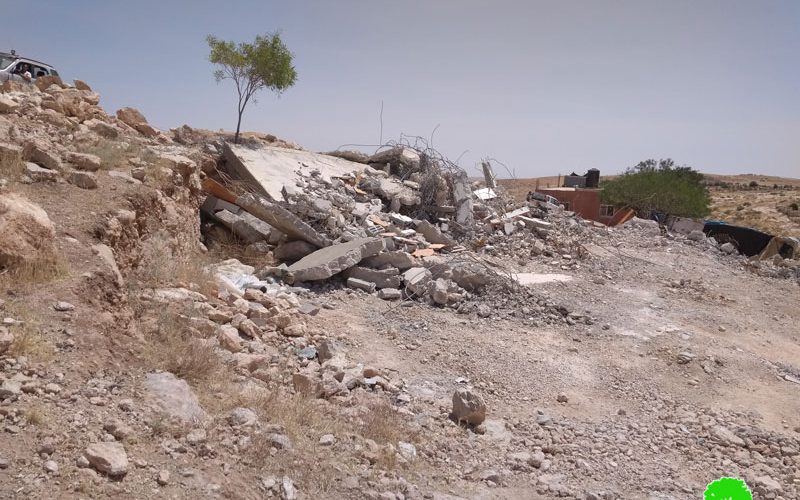 Violation : Demolishing a house.
Date: 1st of May – 2019.
Location: Ad-Deirat – East Yatta / Hebron governorate.
Perpetrator: The Israeli occupation civil administration.
Victims: Jebril Al-'Adra.
Description:
On Wednesday, the 1st of May 2019 , the Israeli occupation authorities demolished the house of Jebril Al-'Adra , on the pretext of building without licenses in Ad-Deirat east Yatta.
An army force , the building and organization department, 2 bulldozers, encircled the house, took out some properties before they carried out the demolition.
The demolition was carried out by a Volvo bulldozer, and a JCB excavator.
The targeted house has an area of 120 m2, and built of bricks and strengthened concrete , it was inhabited by 5 members, 3 of them are children and built in 2018.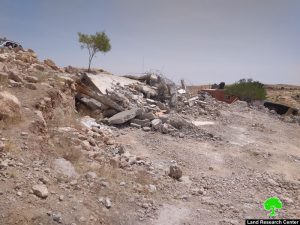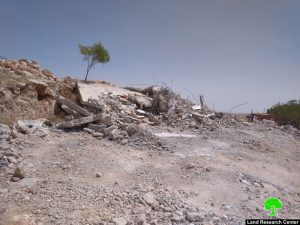 Photos 1+2: The remains of demolishing house of Jebril Al-'Adra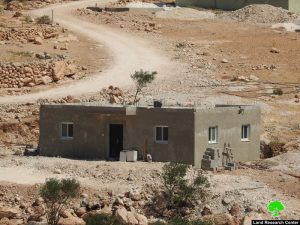 Photo 3: The house before the demolition
Al-'Adra said that in 25/6/2018, he received a  halt of work order on the pretext of building without licenses , despite the fact that he applied for licenses to the building and organization department, but the occupation authorities showed up out of nowhere and demolished the structure.
Construction costs reached (100, 000 NIS), and the destruction of the house cost losing additional (20,000 NIS) of properties inside it.
LRC prepared a report when the house was still under threats: Stop work military orders on Houses and a road in Ad-Deirat
About Ad-Deirat:
Al-Deirat village is located to the east of Yatta town and is about 6km away from it. The village is considered agricultural and is inhabited by 1312 people in 2017;  a village council runs the affairs of al-Deirat despite there is no headquarter for the council itself.
A number of families reside in the village namely : (al-Hamamdah, Musa'fieh , al-Adra); al-Deirat is split by the bypass road no. 60, which links all Israeli colonies in the north with those in the south.
The village is edged by Arab al-Ka'abna and al-Karmel colony from the east, Yatta town from the west, Khirbet al-Bwaib from the north and Ma'on colony and Um Lisfa village from the south .Residents of the area aspire to obtain a master-plan for the village that includes their houses  in order to protect them from Israeli orders of stop-work and demolition
International Conventions and agreements pertaining to house and residents demolition:
Article 147 of Geneva fourth convention  : extensive destruction and appropriation of property, not justified by military necessity and carried out unlawfully and wantonly. ( it is considered a serious violation of the convention)
Article 53 of Geneva fourth convention that forbids destroying properties : Any destruction by the Occupying Power of real or personal property belonging individually or collectively to private persons, or to the State, or to other public authorities, or to social or co-operative organizations, is prohibited, except where such destruction is rendered absolutely necessary by military operations.
Article 33 of Geneva fourth convention: No protected person may be punished for an offence he or she has not personally committed.
Article 32 of Hague convention 1907 part g: To destroy or seize the enemy's property, unless such destruction or seizure be imperatively demanded by the necessities of war.
Article 17 of Universal declaration of human rights 10 –Dec- 1948:  No one shall be arbitrarily deprived of his property.
Prepared by