Grabbing more lands in Jit village / Qalqilya governorate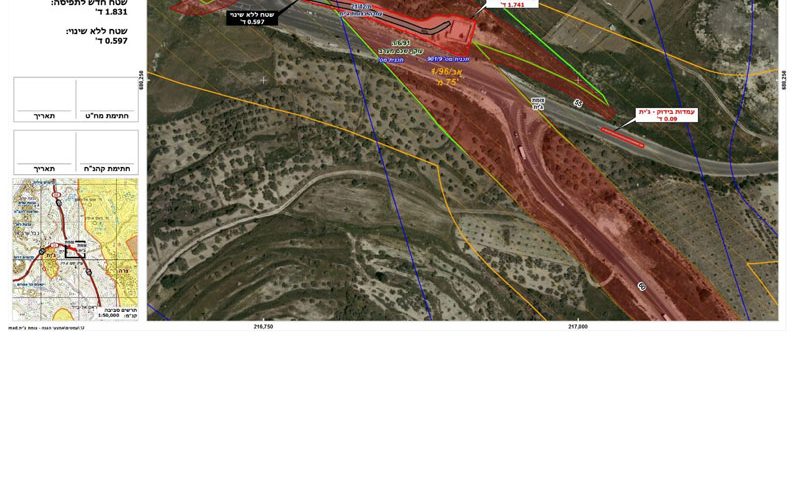 Violation: grabbing 1.831 dunums under military claims.
Location: Jit village / East Qalqilya.
Date: 15/05/2019.
Perpetrator: The Israeli occupation forces.
Victims: People of Jit village.
Description:
Wednesday , 15 May 2019, The Israeli occupation forces issued a notice of confiscation on 1.831 dunums of Jit lands  in natural block 3 , close to bypass 55 , the targeted land is close to the military tower north the village.
According to the attached map, the occupation's intention is to is to modify the routes of several bypass roads in Jit so as to the bypass road passes  next to the military point north east Jit village.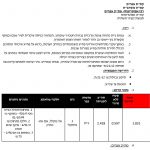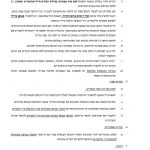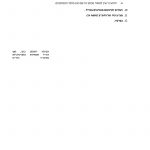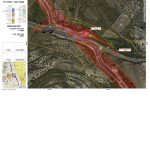 This scheme aims to impose Israeli control on crossroads in the village, Human rights activist Zakariya As-Sadeh told LRC reporter:
"There is an Israeli plan to link bypass roads between Qalqilya and Nablus on one side, and the roads that lead to Deir Sharaf and Huwwara on the other side with one watch tower (which is now located on Jit crossroads) , that will make the watch point in Jit more like a new military roadblock similar to Huwwara roadblock  , which will increase the number of military roadblocks in the West Bank."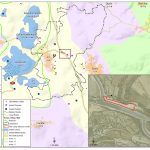 Noteworthy, the occupation issued a military order at the beginning of this year that expands the confiscation of the plot were the watch tower is built.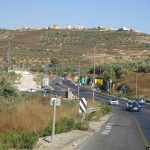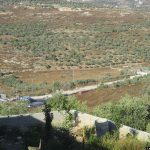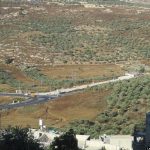 Jit village:[1]
Jit is located 25 km east Qalqilya , and bordered by Qousin and Kafr Qadoum (north), Kafr Qadoum (west) , Surra (east) and Fara'ata and Imatin (south).
Jit has a population of (2405) people until 2017 censes.
Jit is blocked  by "Kedumim Tzifun" and "Jeva'at Hamarkaziz" illegal settlements (north) , "Kedumim" and "Jit" illegal settlements(west) , the settlements were built on confiscated Palestinian lands.
Bypass roads 55 and 60 devoured 378 dunums of the town's lands.
The segregation wall plan, in case it was implemented , will devour (787) dunums under its route, isolate (292) dunums and be (2871) m long.
Oslo accords divided the village lands as the following:
B area : 2,155 dunums.
C area: 4,198 dunums.
[1] GIS-LRC
Prepared by