Closure of a main road in Deir Jarir / Ramallah governorate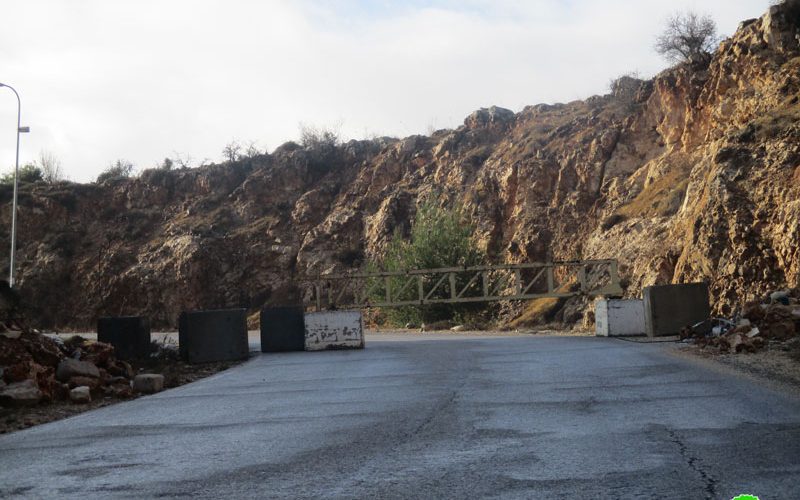 Violation: closure of a main road.
Location: Deir Jarir village/ Ramallah.
Date: 16/05/2019.
Perpetrator: The Israeli occupation army.
Victims: People of Deir Jarir and surrounding villages.
Description:
Thursday morning 16 May 2019, the occupation forces closed the metal gate that links Deir Jarir to Silwad village, and bypass 60 to Ramallah villages in the north.
The targeted road is essential , and serves numerous  Palestinian communities in the area. Closing the road will cause a crisis , travelers now have to take a longer road , about 13 km long , which hinders their daily activities.
In the recent years, the road was closed several times , without a clear excuse, which made citizens' movement harder.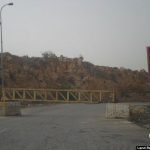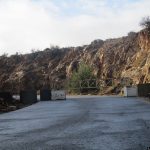 Photos 1-2 : The closed gate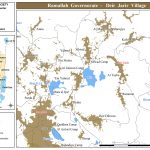 About Deir Jarir:[1]
Located 12 km to the northeast of Ramallah city, Deir Jarir is surrounded by Al Mazra'a Ash Sharqiya and Kafr Malik (north), Silwad (west), Kokhav Hashahar colony (east), and At Tayba village (south).
It has a population of 4469 people (according to 2017 population projections). Its total area is 33,332 dunums, 793 of which are built-up area.
The Israeli occupation confiscated 2482 dunums of the village for the benefit of:
Kokhav Hashahar colony that devoured 1358 dunums of the village lands. It was built in 1977 and is inhabited by 1367 colonists.
Bypass roads number 449 and 458 that devoured 1124 dunums
According to Oslo Accords, about 4906 dunums of Deir Jarir land are under Area B (PA is in charge of civil matters with Israel responsible for security) and 28426 dunums are under Area C (Israel maintains full security and administrative control). 
Land Research Center sees the closure as a restriction to the right to movement and that it contradicts all international conventions of related  such like :
The Universal Declaration of Human rights1948:
Article 3:Everyone has the right to life, liberty and security of person.
Article 9: No one shall be subjected to arbitrary arrest, detention or exile.
Article 13:
(1) Everyone has the right to freedom of movement and residence within the borders of each state.
(2) Everyone has the right to leave any country, including his own, and to return to his country
The International Covenant on Civil and Political Rights:
Article 9 recognizes the rights to liberty and security of the person. It prohibits arbitrary arrest and detention, requires any deprivation of liberty to be according to law, and obliges parties to allow those deprived of their liberty to challenge their imprisonment through the courts
[1] GIS-LRC
Prepared by
 The Land Research Center
LRC