Settlers write hatred inciting slogans on the roadsides of bypass 5 – Haris / Salfit governorate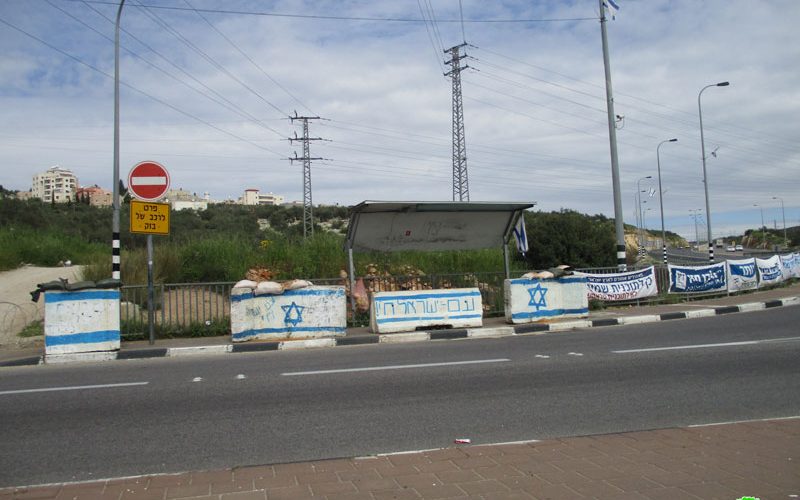 Violation: writing hatred inciting slogans on the roadsides of bypass 5.
Location: Haris village / West Salfit.
Date: 05/04/2019.
Perpetrators: settlers' gangs.
Victims: People of the area.
Description:
In April 5th , a group of fanatic settlers wrote hatred inciting slogans on the road sides of bypass 5, the slogans expressed hatred for Arabs, and drawings of David's star, such activities aim to incite Palestinians.
The responsible on colonization file in Salfit governorate told LRC reporter:
"Salfit governorate is a hot spot for Israeli human rights violations, the towns lands witnessed various judaization activities. In addition, settlements continue to spread like cancer in Salfit; there are 22 Israeli illegal settlements in the area that are connected to each other and continuously expanding."
Noteworthy, the occupation government is protecting settlers while they carry out inciting and vandalism actions. In the recent few years, LRC team documented several assaults carried out be settlers' gangs, such as torching homes, writing hatred inciting slogans and uprooting trees.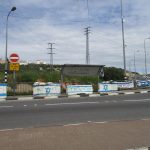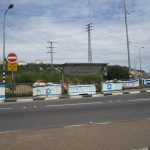 Photos of the hatred inciting slogans on the roadsides of bypass 5
About Haris:[1]
7km to the northwest of Salfit governorate, Haris is located with a total land area of 8769 dunum, of which 190 dunums are the village's built-up area. Haris is surrounded by the villages of Deir Istiya from the north, Kifl Haris from the east, Kfar ad-Deek and Bruqin from the southwest and Qarawat Bani Hassan from the west.
It has a total population of 3740 people according to the census of Palestinian Central Bureau of Statistics for 2009. Those people hail from the following families: Abu Atta, Dawoud, Salamih, Sultan, Shihada, Souf, Faz', Awwad, Qasim, and Klaib.
[1] GIS-LRC
Prepared by
 The Land Research Center
LRC