"Bruchin" settlement goes under expansion / Salfit governorate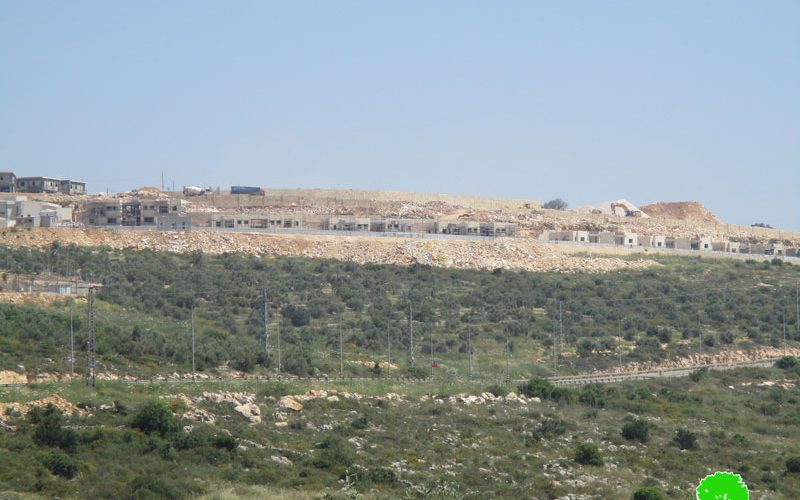 Violation: Expansions in "Bruchin".
Location: Bruqin village / West Salfit.
Date: 01/04/2019.
Perpetrator: The Israeli settlement " Bruchin".
Victims: People of Bruqin.
Description:
On the northern mountains of Bruqin , where olive forests embrace the valleys , like a beautiful painting that reflects the area's heritage and culture, The Israeli occupation have been busy as a bee in Judaizing the area and turning it into a colonial reserve.
With the beginning of 2019, settlers escalated waves of land confiscations and demolition of structures for the sake of expanding Israeli settlements in the West Bank.
Recently, Israeli settlers completed the construction of a new colonial block , which contains 60 residents and a services center , it is located to the west of Bruchin illegal settlement , the new colonial block took over 50 dunums  from "Khallet Ash-Shaikh" agricultural lands.
Nevertheless, To the south of Bruchin, the occupation's machineries are working day and night for the construction of 19 residential units on 30 dunums , and opening roads that facilitate movement  within the settlement , leveling for a new phase , where Bruchin becomes a central Israeli settlement in the heart of West Bank.
On June 20, 2014, al- Quds Newspaper featured an announcement by the so-called Supreme Council of Planning/ Settlement Sub-Committee of the Israeli Civil Administration about the deposit of a detailed master plan no. (3/913) which includes amendments about the use of the confiscated land surrounding Bruchin colony.
According to the announcement, the plan will affect these towns and villages:
Kafr ad-Dik town; natural block no.2 that is known as Khirbet Susiya.
Bruqin town; natural block no.2 that is known as Khirbet al-Fakher.
Sarta village; natural block no.2 that is known as al-Wajh al-Qabli.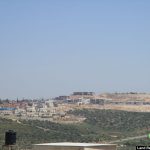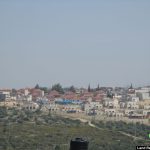 Photos 1-2 : The new colonial block (west)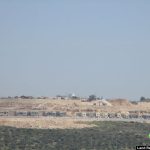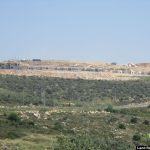 Photos 3-5: The other colonial block (south)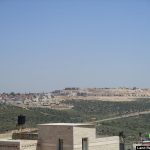 Photo 6: expansions in Bruchin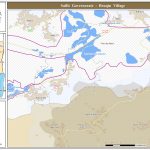 Bruchin was established in 1999 north – west Bruqin , after the second Intifada in 2000, Bruchin evolved quickly , settlers got advantage of the fact that Palestinian farmers cannot reach their lands  to take over as many lands as possible for the sake of expanding the settlement, in line with prime minister's "Ariel Sharon" appeals at that time who called for settlers to take over as much as they could of Palestinian lands.
Bruchin was named after Bruqin village on which the colony was built. The colony's area –until 2009- was 480 dunums and its built-up area was 266 dunums. After 2009, the colony ever expanded as colonists are offered protection and security and allowed to confiscate lands, harass farmers, and attack trees. (source: Geographic Information System).
Prepared by
 The Land Research Center
LRC