An Israeli contracting company establishes a stone crusher on Palestinian lands of As-Sakut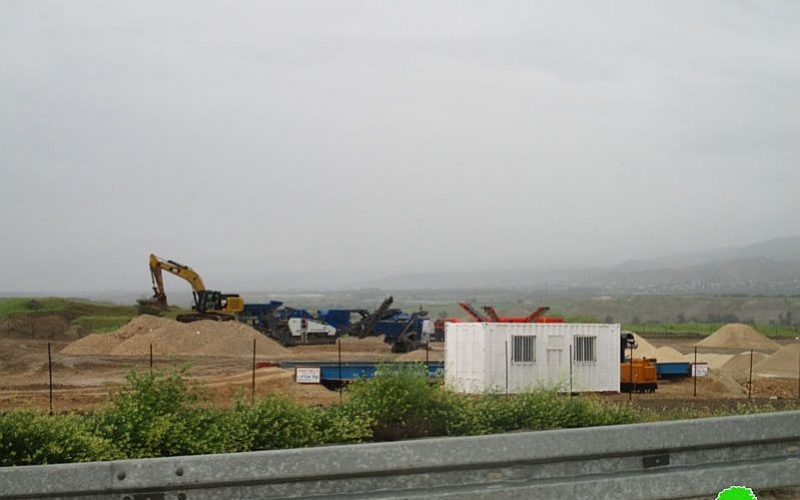 Violations: establishing an Israeli stone crusher on Palestinian lands of As-Sakut.
Location: As-Sakut in the northern Jordan Valley.
Date: 07/03/2019.
Perpetrator: The Israeli occupation.
Victims: Farmers in As-Sakut.
Description:
In March 7th , an Israeli contracting company place a wire fence around a 15 dunums land in As-Sakut area- north the Jordan valley, close by Palestinian – Jordanian borders.
Reportedly, the plot –where the stone crusher will be built- belongs to a Palestinian family from Tubas, But an Israeli fanatic settler named "Mehola" claims that he owns the land, the later leased the land to an Israeli stone crusher that extracts stones and soils and sales them.
The targeted lands are close to Ein Sakut area , the occupation laid their hands on Ein Sakut area in 1968 , the location was announced as a closed military zone and an area of landmines, as it is located on the Palestinian – Jordanian borders. In 2011 , the area was cleared from landmines. Quickly, the Israeli occupation companies and settlers started scheming to take over the area, but the lands' Palestinian owners were watchful and filed a plea to the Israeli Supreme Court, using the property papers they have. In 2014, Palestinian owners succeeded to regain their lands.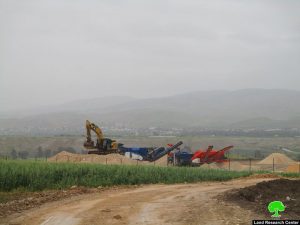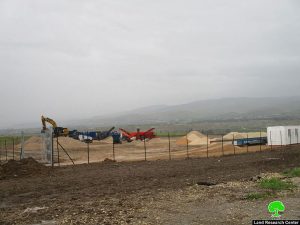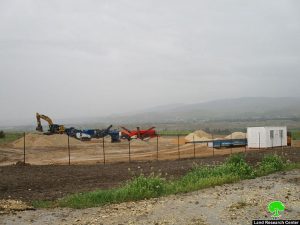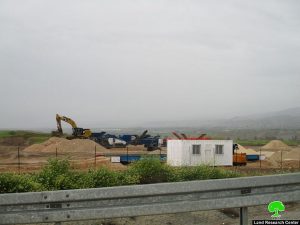 Photos 1-4: the targeted lands in As-Sakut
Settlers' gangs with the Israeli government support are scheming to impose military law on As-Sakut and surrounding lands, through prohibiting any Palestinian activities, and confiscating lands with arbitrary military orders.
 Noteworthy, Monitoring Israeli Violations section in LRC issued a detailed report on Israeli stone quarries and crushers in The Palestinian territories, Read it here.